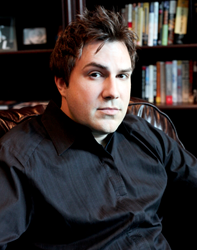 On one hand, it seems that the current state of the Internet of Things is more enterprise-focused
Scottsdale, AZ (PRWEB) July 21, 2015
In a recent article on Fortune, one of the biggest problems with the growing Internet of Things is the fact that it overlooks an important part of the process - the consumer. In light of the fact that 87 percent of consumers do not even know what the term means, marketers and developers are missing the mark, the article claims. Jason Hope, Arizona futurist, believes that finding a way to reach consumers will be critical to the growth of the Internet of Things.
In the July 7 article entitled "Leaving the consumer out of the Internet of Things is a mistake," Stacey Higginbotham of Fortune quoted Marcus Weldon, CTO of Alcatel-Lucent and the president of Bell Labs. Weldon believes that consumer-focused items, like the Apple Watch, are not life-changing, and as such are not reaching the consumer in the way developers intend. Because of this, Weldon believes the future impact of the Internet of Things technology is going to have the biggest effect on enterprises, not consumers.
Higginbotham did not agree with Weldon's assessment. According to the Fortune article, it's the vast amounts of data coming through consumer-centric devices and available to consumers through connected devices that is making the Internet of Things so important. In order for that data to remain relevant, a larger number of customers must 'buy in" to the Internet of Things through connected devices.
"This discussion creates is an interesting one," says Jason Hope. "On one hand, it seems that the current state of the Internet of Things is more enterprise-focused. On the other hand, realizing the full potential of the Internet of Things requires more a more consumer-centric focus, as this is the only way to gather data and make informed decisions based on that data."
Only the future will be able to tell which focus will prove to be the most effective.
About Jason Hope
Jason Hope watches the growth and development of the Internet of Things with great interest from his Scottsdale home. A futurist and entrepreneur, Hope believes in the power of technology to make a bright future for mankind. He supports a variety of charities and research projects with his success. Learn more about his work at http://www.jasonhope.com.