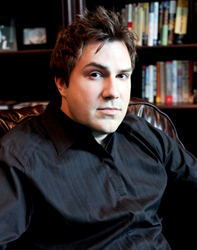 On one hand, we can't leave consumer information vulnerable or create a situation where a hacker can take control of a vehicle while it is driving, but on the other hand, if the government comes out heavy-handed, the innovation that we have started to see
Scottsdale, AZ (PRWEB) August 08, 2015
CIO.com has published an article about a recent House hearing addressing the security concerns surrounding the Internet of Things. Jason Hope, futurist and entrepreneur, believes the hearing was profitable in pointing out the danger of too much regulation, while still encouraging some movement towards improved security.
According to the July 30 article entitled "Congress Probes Internet of Things Privacy, Security," by Kenneth Corbin, the key to the question is to encourage innovation while protecting privacy. Recent hacking demonstrations and cases indicate that the security protocols in place may not be properly protecting the private information consumers enter into connected devices.
In the congressional hearing, leaders from technology firms cautioned lawmakers against passing security laws that are too far-reaching. While these leaders admitted that further change was needed, they also indicated that too much regulation will stifle innovation and prevent new technologies from being developed.
"This is the true challenge of the Internet of Things," says Jason Hope. "On one hand, we can't leave consumer information vulnerable or create a situation where a hacker can take control of a vehicle while it is driving, but on the other hand, if the government comes out heavy-handed, the innovation that we have started to see is going to disappear."
In the hearing, industry leaders did ask lawmakers to make some changes. However, the focus of these calls to action was less on security, and more on changes that will spur growth by increasing wireless spectrum and capacity. Lawmakers, on the other hand, wanted to take a closer look at the realities surrounding security questions.
About Jason Hope
Jason Hope is an Arizona native who spends his resources supporting research and development to help increase the safety and health of mankind. He believes in the power of technology to improve the future of society. Learn more about his work at http://www.jasonhope.com.