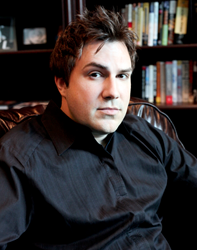 This newly launched service could prove to be invaluable to developers delving into the Internet of Things
(PRWEB) August 17, 2015
Developers working on adding Internet of Things devices to their portfolio have a new tool with the announcement of IBM's new IoT portal, IBM developerWorks Recipes. App Developer reports that this portal is designed to teach developers the proper way to connect Internet of Thing devices to the cloud, while also using the data those devices collect. Jason Hope, futurist from Arizona, feels that this addition to the Internet of Things landscape could help developers as the Internet of Things grows, providing a valuable tool that has been missing in the IoT landscape.
In the August 7 article entitled "IBM Launches New Internet of Things Learning Portal for Developers," Stuart Parkerson of App Developer Magazine discusses some of the features of the new tool. According to the report, developerWorks Recipes will allow developers to access materials that will guide them through the process of creating, managing and connecting their Internet of Things devices not only to the cloud, but also to each other.
The platform will also allow developers to tap into IBM's platform-as-a-service, Bluemix, to make their job even easier. Bluemix provides tutorials that walk developers through learning machines and embedding advanced analytics into their IoT devices. Bluemix has over 100 open-source tools and services available to developers to help with a variety of applications, making the Internet of Things more attainable for those who do not fully understand how to utilize it.
"Analytics is one of the most valuable resources available through the Internet of Things," says Jason Hope, "especially for developers. With developerWorks Recipes, developers will be able to understand and implement some of these analytics more easily."
DeveloperWorks also allows developers to use trial code, SDKs and APIs to build and learn how to build connected devices and apps. The Developer Centers help developers get expert answers to their questions as well.
"This newly launched service could prove to be invaluable to developers delving into the Internet of Things," said Jason Hope.
About Jason Hope
Jason Hope resides in Arizona, where he uses his wealth to promote charitable efforts throughout the community. He believes in the power of technology, including the Internet of Things, to improve the future of the human race. Learn more about his work at http://www.jasonhope.com.