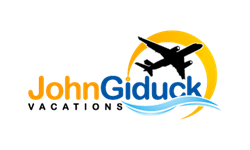 Dallas, Texas (PRWEB) January 08, 2015
John Giduck, the travel expert behind John Giduck Vacations, knows that for many people the start of 2015 meant making a resolution to travel more in the New Year. Traveling has many benefits for those who take advantage of their opportunities to enjoy it, from inspiring creativity to making new friends. For those who are beginning to make their travel plans for 2015, whether they are planning first time trips or their yearly visit to their favorite destination, John Giduck shares some expert tips that will make each and every trip easier and more enjoyable.
1. Plan early: 2015 may have just begun, but Giduck knows that it is never too early to begin planning the perfect vacation. Planning early has a number of advantages for the savvy traveler. Not only does it allow them to ensure that they can account for every detail of their trip, it also takes away the pressure that often comes will planning a last minute vacation. Planning early also offers extra time for finding deals and guarantees that each individual can lock in the flights, accommodations, and events that they are looking forward to.
2. Be flexible: When travelers are too strict with their vacation planning, they often find themselves sweating the small stuff and may find that they are unable to enjoy their vacation like they should. Being flexible and willing to go off the beaten path often offers travelers a true chance for adventure and John Giduck recommends that while travelers should have an idea of how they want to spend their vacation time, they should not be too strict about a schedule and be open to changing their plans or being spontaneous.
3. Get in touch with locals: John Giduck believes that one of the best parts of traveling is seeing a new culture, and that experience is even better for those who make an effort to get involved in local life. Making friends while attending a local event or celebration, tasting authentic food, or picking up handcrafted wares from local artisans are all ways to make the vacation truly unique.
When traveling this year, John Giduck believes that each and every individual can have the experience of a lifetime, especially if they follow his expert advice. For more information on planning a stunning vacation experience in 2015 visit http://johngiduck.org/.