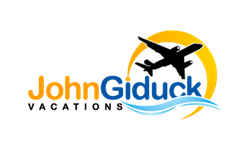 Dallas, Texas (PRWEB) January 27, 2015
Summer is often the most popular time for travel, and John Giduck of John Giduck Vacations knows that this is because of the sunny weather in many destinations and the fact that many children are out of school and ready for family getaways. However, winter is also a great time for travel and while the cold months are still in full swing, John Giduck suggests reveals of the best perks and ideas for travelers who want to plan a winter vacation.
1. Visit a tropical paradise: One of the best parts of traveling when it is cold back home is that there are a number of destinations still experiencing all the beauty of summer. Tropical paradises like Hawaii, Costa Rica, and the Caribbean still offer sun-filled days on the beach as well as stunning opportunities for adventure. These can be the perfect place to escape to and warm up.
2. Snow fun: While there are destinations all year round that offer fun in the sun, some of the best destinations for winter activities must be visited now. Take a trip to Colorado for days full of snowboarding and skiing on its legendary slopes, or take the kids to play in the snow before it melts away in a number of other beautiful destinations. Stunning winter vacations can be found in these destinations with snowfall ideal until February or March. Those who want to enjoy the snow with their loved ones should plan now.
3. Smaller crowds and bigger deals: Though summer is a more popular travel time, the winter offers its own unique perks. Namely, it is a far less busy travel time. Attractions like theme parks that are overflowing with visitors in June and July are far less busy in the winter months. Imagine going to Disneyland and not having to stand in a single line. Additionally, there are many deals to be had as hotels, airlines, and attractions try to draw in new customers during their slow months. John Giduck encourages travelers to take advantage of these offers by spending time traveling during the off season.
Every season offers travelers unique opportunities. John Giduck believes that when travelers take advantage of these opportunities, it allows them to appreciate truly all that travel can give them. For more information on planning a great vacation any time of year, visit http://johngiduck.org/.