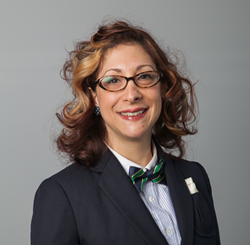 I am immensely grateful for Juliette's thoughtfulness and skill. -Amanda H.
Brooklyn, NY (PRWEB) March 21, 2015
Garden Acupuncture is excited to announce the newest addition the their staff, Juliette Aiyana, and she has brought in four new specialties which include:
Dermatology Program
Chinese medicine treats the root cause of disharmony in the body. Our method can usually completely clear skin problems within six months and they rarely reappear.
Pediatric Health Program
Kids love acupuncture! And for those who are needle shy we can use other techniques such as painless laser acupuncture, microcurrent, shoni-shin tools (non-invasive rounded treatment instruments), and tui-na (pediatric medical massage).
Pelvic Pain Program
Garden Acupuncture acknowledges that your pain is real, unbearable and that it causes you anxiety and feelings of isolation. They can help you eliminate the pain and anxiety or significantly reduce the pain so that can you get on with your life. They know a team of high quality physicians and pelvic floor physical therapists who we can work with to get you well if you need to create a care team.
Facial Rejuvenation (AFR) Program
Facial Rejuvenation is a natural, safe and effective method to help the skin glow, look smoother and feel younger. Many are choosing acupuncture instead of invasive procedures, botox or other toxic injectables which can have side effects, be painful or irritating. Facial Rejuvenation can cosmetically improve the look of your skin but also helps with the long term health of this delicate organ.
Garden Acupuncture is a family-run, small business in the heart of Park Slope. They pride themselves on individualized, affordable treatments and are committed to offering the best holistic care to the local community. They also accept insurance.
790A Union St. (between 6/7th Ave)
GardenAcu.com
347.987.4399
Specializing in fertility medicine, weight loss and allergies using acupuncture, Chinese herbal therapy and nutritional counseling.