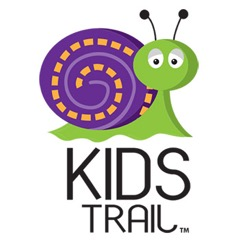 Fun for All Ages on the Kids Trail
Shenandoah Valley, Virginia (PRWEB) May 29, 2015
With summer just around the corner, GoBRT's mascot Bucket would like to welcome two new friends - Shenny and Ridge. Not all kids are alike so this also means that there is not just one bucket list kids should follow. Bucket, Shenny and Ridge have different personalities so one will see how there bucket lists vary. "This is a one of the busiest June's I have seen for festivals and events. There is something for everyone. Be lazy picking strawberries or have high adventure on an off road experience. Plus you can drop into one of our many wineries and enjoy the beauty of the Shenandoah Valley." says Nancy Craun, founder of Go Blue Ridge Travel.
First of all, all three LOVE Strawberries. The cool spring and gradual warming have combined with excellent spring rains to bring on a bumper crop of strawberries. U-pick farms are in full season now.
Below are five top Kids Trail "Bucket List" choices for June.
'Bucket's' Pick - Strawberry Jubilee May 30 and 31st - Bluemont, Virginia.
Great Country Farms opened this weekend and will celebrate thru May 31st the annual
Strawberry Jubilee in Bluemont, Virginia. Pre-picked berries will be available in the Farm Market but those that want to pick one's own are advised to arrive early (9am) to catch the first wagon rides out to the fields at 9:15am. From meting the Strawberry Princess to being in the Diaper Derby to going out into to the fields and picking strawberries. This is a first of summer bucket list experience. There are U-pick farms all over the valley. Check out this blog for local farmers markets and U-pick farms in the valley.
'Ridge's Pick - Jeep Jam 2015 at Rockingham County Fair Ground June 6th - Harrisonburg, Virginia. Since Bucket's mom drives a Grand Cherokee Jeep, this is a must attend event. Ridge of course has chosen it for the high off-road trip adventure you can experience. Individual drivers can try their hand with on a specially designed off road course excavated at the fairgrounds. Drivers come in from Virginia, West Virginia and North Carolina for a fun filled day. The event is very family oriented so do not leave Mom and the girls at home. The event is sponsored by Dick Myer Chrysler Dodge Jeep of Harrisonburg.
Bucket's Pick - Shenandoah Summer Music Theater Festival opens June 11th. Experiencing professional musical theater does not mean driving or going to the metropolitan areas. Here in the valley, Shenandoah University is the summer home to a professional theater experience. Professional actors, directors, scene and costume designers are pulled in from around the country to produce four musicals running from June to August for the Shenandoah Summer Music Theater.
The season opens on June 11th with A Funny Thing Happened on the Way to the Forum. This summer's schedule will see laughter bouncing off the mountains from The Adams Family, The Wiz to a children's favorite The Music Man playing the trumpet in the valley.
"Shenny's Pick - Butterfly Festival Opens June 13th - Harrisonburg, Virginia
Back Home on the Farm celebrates its summer kick off with a Butterfly Festival. From June 13 to mid August a green house will be devoted to the life of a butterfly. This event kicks off with hundreds of butterflies being released in Back Home on the Farm's specially enclosed greenhouse and experts are on hand to answer questions and help one with an up-close and personal visit with the butterflies. Back Home-on the Farm donates all the admission fees for the first week of the summer season to the Harrisonburg Rockingham Child Day Care Center.
This exhibit is different from most butterfly conservatories, in that one can want be able to not only visit with the butterflies — but to observe all the stages of a butterfly's life cycle. Visitors can also learn about plants that can attract these beauties to one's flower gardens. Depending on the week, one may find Monarchs, Black Swallowtails, Buckeyes, Painted Ladies, Fritillaries, Mourning Cloaks or Pipevine Swallowtail butterflies — just to name a few. Shenny says, "I pick this festival because the butterflies and so fragile and so beautiful."
Shenny's Pick - Shepherdstown Street Fest - June 27th - Shepherdstown, West Virginia. The Shepherdstown Street Fest is all about what is unique and artistic which makes it Shenny's first of the summer music choice. This year the headliner band is Yo Mama's Big Fat Booty Band. Totally funky, Funk is more than a musical genre, it's a way of life. And since that mindset is what Yo Mama's Big Fat Booty Band embodies every day, the collective titled its fourth studio album Funk Life. "Bands start at 12 noon with two stages. You get to see a progression of talent, with newer bands performing on the Library Stage and then the more nationally known bands on the Main Stage. It is hard to see this amount of talent anywhere else on one day in the Shenandoah Valley," said Lori Robertson, President of the Shepherdstown Street Fest.
A secret surprise is that the Shepherdstown Street Fest is one of the best fine arts & craft festivals in the region. Plus Morgan Academy plans a large kid activity area for the young ones. One of the popular kids activities is a visit to the Little House, which is a real stone house built just for little people on the Shepherd University grounds.
Come to Shepherdstown and spend the day. Shepherdstown is a friendly town with a fun bunch of people. One is encourage to browse, buy, eat, drink, enjoy the live music and support some great charities. "Free Admission, artisans, retailers, food, beer garden, two stages, free parking & kid friendly!" A festival for everyone.
Pick the weekend road trip around these five top family friendly events. Check out top camping sites as well as luxury accommodations. It is the diversity of budget that makes Virginia and West Virginia mountain regions so attractive to all ages!
About GoBlueRidgeTravel.com
Launched in December 2011, Go Blue Ridge Travel (GoBRT) is an e-commerce marketing company using digital internet channels to both create a travel ecosystem community. GoBRT's mission is to create a marketing alliance available to businesses in the travel-planning, retail shopping, dining, and hospitality industries for the northern Piedmont and Shenandoah Valley of VA, WV, and MD thru a website and social media platform reaching both locals and tourists.
Founded and owned by Nancy Craun who grew up in the area and has 30 years of experience in the event planning, restaurant, hotel, and marketing arenas. GoBRT covers 160 plus mile radius of the Interstate 81 Corridor spanning the states of Virginia, West Virginia, and Maryland.
GoBRT's goal is to help others discover the beauty of the Piedmont and Shenandoah Valley and check something off one's bucket list. In the past two years, Go Blue Ridge Travel has received two Marketing Leveraging Grants totaling $75,000 from Virginia Tourism to develop the Shenandoah Valley Kids Trail and brand its mascot "Bucket".
Contact: Nancy Craun Founder and President GoBlueRidgeTravel.com and ShenandoahValleyKidsTrail.com Phone: 540.533.1853 Email: info(at)GoBlueRidgeTravel(dot)com