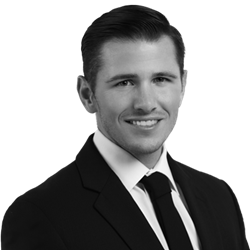 San Francisco (PRWEB) July 28, 2015
For many people out there, the process of purchasing a home might seem like something that is very difficult. But it doesn't have to be, and that's why Kyle Algeo takes the time to highlight this expert advice. He knows all there is about buying a home in the San Francisco area, which he is very well-versed in. Here are some important things to consider before making the decision of purchasing a home.
1. Take Time and Do Research: One of the most common things Kyle Algeo sees from clients is trying to rush through the real estate process. For some, there might not be a choice. If a quick move is in order, at least dedicate as much time as possible to research in order to find the perfect solution. But Kyle Algeo remarks that everyone will benefit from taking their time.
2. Find a Trusted Resource: Finding a professional who can keep a client's goals in mind is something that Kyle Algeo strives to be. Any agent who tries to rush a client into making a decision without considering their needs is just trying to make a quick sale. Don't fall victim to anyone who doesn't care about providing the best for their clients. If in this situation, reach out to find someone who will take the extra time from their schedule just to ensure that everything is the way a client wants it to be.
3. Be Prepared: This is the time to get everything in order. Kyle Algeo shares that those who are also selling their home should take the time to make any minor repairs that are needed prior to starting the sale process, since these things do take time and could cause a lag in the sales process if not finished in a timely manner.
Kyle Algeo knows there are many things to consider during the home purchasing process, and these tips, while still helpful, will barely cover the surface. The most important things to remember are taking the process slow, not making a hasty decision, preparing in advance for anything that can be fixed, as well as finding a professional resource that can be trusted. For more information about how to find the perfect home in the San Francisco area for any family, contact Kyle Algeo at his official website: http://kylealgeo.com/