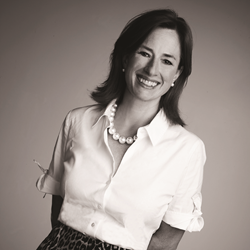 Austin, Texas (PRWEB) September 15, 2015
Through a new partnership with the iconic luxury specialty store, style experts from Neiman Marcus will share fashion insights with overnight spa guests of the award-winning destination spa beginning this fall and into 2016. From November 12-14, 2015, Lake Austin Spa Resort guests will enjoy learning what goes on behind the scenes at Neiman Marcus, taking a sneak peek at 2015's most coveted holiday gifts and seeing the latest designs from Italian artist and jewelry designer, Ippolita. In November, each event will be accompanied with a wine reception and giveaways, including Neiman Marcus gift cards.
Neiman Marcus Style Series events will include:
Thursday, November 12 – An opening reception with Ginger Reeder, VP Corporate Communications. Ms. Reeder will present the History of The Neiman Marcus Christmas Book with interesting tidbits about the gifts, the selection process and how they launch the book every year. It's no small production for the most famous catalog in the country.
Friday, November 13 – Neiman Marcus and an accompanying special envoy will present a curated capsule of the Ippolita jewelry collection. Ippolita Rostagno is known for pioneering the concept of introducing fine jewelry to every day wear – the look is sophisticated yet sincere and along with viewing the capsule, guests will glean more from brand ambassadors about the appeal of this modern jewelry Collection.
Saturday, November 14 – Neiman Marcus representatives will present an array of favorites and most popular gifts that will be available throughout the store for the 2015 holiday season. Guests will leave with ideas for gift giving following this entertaining and lively discussion.
Between insightful sessions with Neiman Marcus, guests have the opportunity to choose from a variety of health and wellness opportunities. The spa resort is known for providing a stellar experience on the shores of beautiful Lake Austin in the scenic Texas Hill Country featuring stylish interiors, an on-site organic garden which provides ingredients for deliciously healthy spa cuisine, as well as local and globally inspired spa services in the LakeHouse Spa, up to 20 fitness classes and activities daily and a welcoming environment that prompts rejuvenation and relaxation. Currently the resort is rated the #4 Destination Spa in the World by Travel + Leisure and Condé Nast Traveler and the #21 Resort in the World in the Condé Nast Traveler Readers' Choice Awards 2014.
Neiman Marcus and Lake Austin Spa Resort look forward to planning events to be announced in the future.
ABOUT LAKE AUSTIN SPA RESORT
Nestled along the shores of scenic Lake Austin in the beautiful Texas Hill Country, Lake Austin Spa Resort offers guests the sanctuary of a world-class spa and the warmth of a best friend's lake house. Lake Austin Spa Resort offers all-inclusive vacation packages, which include accommodations in one of 40 charming lakeside guest rooms, three-gourmet meals daily, indoor and outdoor fitness activities and classes, and a selection of spa and body treatments in the resort's 25,000-square foot LakeHouse Spa.
The wellness resort has received numerous awards and accolades from prestigious national travel and spa magazines since its multi-million dollar renovation and expansion in 2004. Condé Nast Traveler, Travel + Leisure, US News & World Report, Fodor's, Allure, the Zagat Survey, Health, Garden Design, Spa Finder Wellness, and American Airlines' Celebrated Living magazine have honored Lake Austin Spa Resort as one of the best in the country and in the world.
For additional information and reservations, call 800-847-5637, or visit http://www.lakeaustin.com.