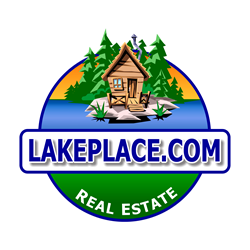 Minneapolis, MN (PRWEB) October 08, 2015
LakePlace.com continues to grow and expand its brick-n-mortar presence with the announcement of its first two franchised locations in northern Wisconsin.
Launched as a classified ads website in 2003, LakePlace.com morphed itself into a full-service real estate brokerage in 2010. The firm currently has nine (9) company-owned offices with dozens of agents throughout the most popular vacation property markets in Minnesota & Wisconsin. The most recent National Association of Realtors survey showed a 57% surge in vacation home sales, representing 21% of all home sales nationwide.
"We built our reputation on technology and exceptional customer service, and now we're a company focused on growth," said Dave Gooden, Co-Founder and CEO. "Franchising LakePlace.com was the logical next step for us."
"Today is a big day for our company," added Cameron Henkel, Co-Founder and Principal Broker. "We couldn't be more excited to welcome Vacationland Properties to the LakePlace.com family. Vacationland Properties has been serving the Minocqua, WI area for more than 35 years as an independent brokerage and has an impeccable reputation. They embody exactly what we are looking for in a franchisee.
Patrick Schey, the new owner of LakePlace.com-Vacationland Properties said, "Real estate is a very competitive business. Buyers and sellers need a competitive advantage in today's marketplace. As a LakePlace.com franchise office, we are able to feature all of our listings on the Midwest's most visited lake property website, giving our sellers a huge advantage when it comes to the sale of their property. And because LakePlace.com is a member of virtually every MLS in Minnesota & Wisconsin, we have access to proprietary market data that other firms in our area just don't have. Knowledge is power when it comes to buying and selling real estate, and we are in an extremely strong position to meet the needs of our clients."
When asked why he decided to purchase a LakePlace.com franchise, Mr. Schey responded, "Everyone in the real estate business knows LakePlace.com dominates the Internet for lakeshore properties. Up to 20,000 people are searching their website each day. When I heard they were going to be franchising their system, it was a no-brainer for me. If your main business is selling lakefront properties, you want to be a part of this company."
About LakePlace.com Realty
Founded in 2003, LakePlace.com is a full-service real estate brokerage specializing in the sale of waterfront properties. With millions of people searching its website each year, it operates the largest and most visited lake property website in the Midwest.
About LakePlace.com-Vacationland Properties.
Since 1978, Vacationland Properties has helped thousands of clients reach their goals in the Minocqua real estate market. They are a member of The Greater Northwood's MLS, the Northwoods Association of Realtors, the Woodland Lakes Association of Realtors, the Wisconsin Realtors Association, and the National Association of Realtors.