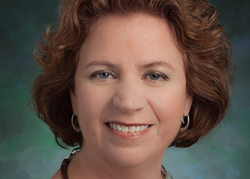 Los Angeles, CA (PRWEB) November 04, 2015
Lieberman Research Worldwide (LRW), a leading market research and data analytics company, has named Joan M. Lewis to its Board of Directors. Lewis's 27-year career at Procter & Gamble (P&G) culminated in seven years as the Senior Vice President and Officer of Global Consumer & Market Knowledge.
"I'm extremely excited about Joan joining our board at this particular time," David Sackman, chairman and CEO said. "We are transitioning from leaders in 'so what?' consultative market research to taking a leading role in the industry shift toward integrated data analytics. In her role at Procter & Gamble, Joan was a champion of innovation and a leader in the 'new MR.' She brings great industry perspective and should be immensely helpful as we continue to develop new, innovative products and approaches to rapidly scale on global level."
Lewis is a recognized and influential thought leader in the areas of branding, insights, media, and analytics with experience in upstream innovation, go-to-market activation, and global markets, both developed and developing. Joan invented P&G's shopper insights strategy, which led to faster growth with retailers and P&G's #1 ranking in the "Advantage Monitor" for 10+ years. Joan's extensive accomplishments made her the first market research executive to earn a place among Advertising Age's "Top 25 Women to Watch." Joan is a Summa Cum Laude graduate of Miami University.
"Joining the LRW team at this key point both within the company and the industry is exciting," Joan said. "Properly leveraged, LRW's strategic methods and innovative practices will define the industry's future."
About LRW
LRW is recognized as one of the ten most innovative firms in its industry and is one of the 25 largest market research firms in the world. Since 1973, LRW has provided data-driven consulting services to management teams of top global brands on issues such as strategy, branding, communications, new product development, and customer experience. LRW leverages its unique "so what?®" consulting model, sophisticated marketing science capabilities, and recent innovations in Pragmatic Brain Science® to deliver business impact for their clients across a wide range of industries, including entertainment, pharmaceuticals, technology, consumer packaged goods, health care, retail, food services, financial and business services, automotive, and many more.
Contact:
Joan Cassidy
Lieberman Research Worldwide
310-557-7905
jcassidy(at)LRWonline(dot)com