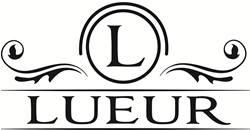 New York, NY (PRWEB) June 26, 2015
U.S. Antique Shows recently announced that LUEUR will be held at the Jacob K. Javits Convention Center, October 23-25, 2015. LUEUR is an exclusively chic antique jewelry and watch show, featuring the most elite purveyors of antique, estate and vintage jewelry and watches.
Perfectly timed for the upcoming holiday season, LUEUR will offer jewelry retailers exclusive buying opportunities with trade-only hours on the show's first day. The show's remaining three days will be open to the public. To further support the jewelry trade, LUEUR's dates are scheduled to immediately follow the International Watch & Jewelry Guild (IWJG) October show in New York City.
"With exhibit space nearly sold out in the first week of its announcement, LUEUR's is on track to be one of U.S. Antique Shows' most successful launches," says Dan Darby, Emerald Expositions vice president and U.S. Antique Shows general manager. "To further capitalize on excitement already surrounding this show and by holding the event at the Javits Convention Center, we believe this will establish LUEUR as one of the industry's most important events."
Emerald Expositions, the parent company of U.S. Antique Shows, produces two events at the Javits Convention Center in late October that draw collectively nearly 30,000 buyers.
LUEUR will draw additional retail sales reaching more than 22,000 luxury product buyers attending the PhotoPlus International Expo. Each attendee will receive complimentary admission to the show. These are high-income consumers with high disposable incomes. The show will also gain trade sales, reaching 7,500 jewelry professionals, from those attending JA Special Delivery who will also be given complimentary admission. Plus, LUEUR's participating dealers will also attract buyers to the show. U.S. Antique Shows will provide 50 complimentary passes to each dealer to distribute to their eager clientele.
The Javits Convention Center has undergone a comprehensive, state-of-the-art renovation that has transformed the iconic facility into a world-class convention center that rivals any venue used for exhibits and conferences. The Hudson Yards project is opening its first phase in 2016. LUEUR will be strategically placed to capitalize on the largest private real estate development in the history of the U.S. as well as the largest development in New York City since Rockefeller Center. The site will include more than 17 million square feet of commercial and residential space.
Producing LUEUR at the Javits Center in October 2015 ensures that the show's dates and location are renewable for years to come.
Show times are Friday, October 23 from 10 a.m.-1 p.m. for the jewelry trade. LUEUR will be open to the public Friday, October 23 from 1-7 p.m., Saturday, October 24 from 11 a.m.-7 p.m. and Sunday, October 25 from 11 a.m.- 4 p.m. Admission is $20 and is valid for all three days of the show. For more information about the show or to purchase tickets, call 239.732.6642 or visit http://www.LUEURNY.com.
###
About U.S. Antique Shows
U.S. Antique Shows, producer of the industry's most anticipated events, serves the unique needs of the antique and antique jewelry marketplace with shows in Las Vegas, Los Angeles, Miami, Miami Beach and New York. The group's events offer a broad range of antiques as well as antique, vintage and estate jewelry and watches, and annually draws more than 50,000 consumers and 3,000 dealers from 28 countries worldwide.
U.S. Antique Shows is a division of Emerald Expositions, North America's largest owner and operator of business-to-business and consumer tradeshows. The company's jewelry portfolio is comprised of trade and consumer events including the U.S. Antique Shows division, Couture, JA New York (Summer and Winter), and JA Special Delivery.
For more information, visit http://www.U.S.AntiqueShows.com, follow us on Twitter: @USAntiqueShows and explore our Pinterest: Pinterest.com/USAntiqueShows. Check out our new blog at blog.usantiqueshows.com.