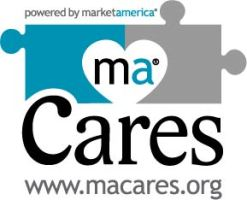 Greensboro, NC (PRWEB) January 09, 2015
Each week, officers from the Greensboro Police Department encounter local children who are coping with a traumatic situation. These instances range from emergencies such as a house fire or vehicle accident to a domestic dispute or other type of crisis. First responders and social workers are there to help these children and one of the ways they do just that is by comforting them with the gift of a stuffed animal, through the Officer Ted E. Bear program.
On Sunday, January 11th from 2-4 p.m. the Girl Scouts will help ma Cares to collect donations of stuffed animals at Build-A-Bear Workshop, located at the Shops at Friendly Center, 3110 Kathleen Avenue, Greensboro, NC 27408. The stuffed animals collected will help to replenish the police department's supply so that they can continue to provide them to children in need.
New stuffed animals (bears and/or other types of critters) may be dropped off or purchased from Build-A-Bear during the drive on Sunday, January 11th or delivered to Market America located at 1302 Pleasant Ridge Rd. Greensboro, NC 27409 Monday through Friday from 9 a.m. to 5 p.m.
Those who prefer to make a monetary donation may do so at http://www.macares.org. Just email us at wecare(at)macares(dot)org to let us know that your support is for the Officer Ted E. Bear program. Checks may be made payable to ma Cares and mailed to 1302 Pleasant Ridge Rd. Greensboro, NC 27409, Attn: Officer Ted E. Bear program.
"The bears are a great comfort to small victims, and serve as allies for our officers" says Susan Danielsen, Public Information Officer for the Greensboro Police Department. "We are grateful to ma Cares and the Girl Scouts for their generosity in supporting the Officer Ted E. Bear program. The program depends on donations from caring people, such as them, to thrive."
About ma Cares
ma Cares is a 501c3 organization that exists to celebrate and improve the quality of life for children, families, veterans and animals. It all began more than a decade ago, and has truly blossomed, thanks to support from businesses and individuals. Since its inception in 1998, ma Cares has assisted dozens of organizations. Currently, ma Cares supports four charitable efforts: Pathways Center, Backpack Beginnings, Red Dog Farm Animal Rescue Network, and its own program to assist veterans and military troops – Faith Cares.
For more information:
http://www.macares.org
###