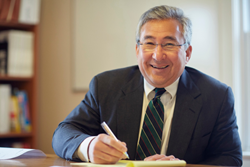 I work closely with each client to help them increase their net worth and decrease their tax liability
Philadelphia, PA (PRWEB) July 01, 2015
Marvin Schmidt, Schmidt & Woldorf is featured in a special section of the December issue of Philadelphia Magazine as a 2016 Five Star Financial Services Professional award winner.
Five Star Professional partnered with Philadelphia Magazine to identify and showcase an exclusive group of financial professionals who have demonstrated excellence in their field.
"It is a privilege to be part of this year's list of award-winning professionals. I have been in the industry for more than 30 years and take great pride in what I do. I specialize in customized accounting, taxation and financial solutions that meet the needs of individuals, families and small businesses. I work closely with each client to help them increase their net worth and decrease their tax liability," said Marvin Schmidt of Schmidt & Woldorf.
The 2016 Five Star Financial Services Professional award winners have been carefully selected for their commitment to providing quality services to their clients. The award is based on an in-depth research process incorporating input from clients, peers and firm leaders.
"Five Star Financial Services Professionals are more than knowledgeable experts in their field. They maintain a sharp focus on building enduring relationships and demonstrate tremendous dedication to the families and individuals they serve," stated Lynn Hargreaves, VP, Research and Services Operations, Five Star Professional.
Marvin Schmidt's Five Star award profile can be viewed here.
"Thank you to my clients and colleagues for your support and confidence. It is truly an honor to serve you. It is my goal to provide sound guidance, sophisticated solutions and exceptional service to each and every client. At Schmidt & Woldorf I work alongside a talented and diverse team of financial professionals with the specialized expertise, experience and resources to successfully manage all aspects of your financial world," said Marvin Schmidt.
Now entering its 14th year, Five Star Professional conducts in-depth, market-specific research in more than 45 markets across North America to identify premium service professionals.
Accountant award candidates are identified through client, peer and firm nominations and industry qualifications, and then evaluated on 10 objective eligibility and evaluation criteria such as; experience, client retention rates, billing realization rates and level of focus in taxation and other accounting services.
Professionals do not pay a fee to be considered or awarded. For more information, visit http://www.fivestarprofessional.com.