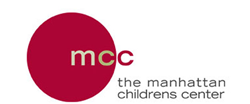 "Today is an exciting game-changer for our students, our families, and our staff," said Tom Gelb, MCC's Founder and Executive Director.
New York, NY (PRWEB) September 18, 2015
The Manhattan Childrens Center (MCC), a school for children with autism and other developmental disabilities opened its new 20,000 square foot Anna-Maria and Stephen Kellen Center for Transdisciplinary Learning on Wednesday, September 16. Founded in 2007 with 4 students, MCC currently educates over 90 students in its school-based programs, and provides services to many more through its clinical affiliate, The Manhattan Behavioral Center (MBC).
"Today is an exciting game-changer for our students, our families, and our staff," said Tom Gelb, MCC's Founder and Executive Director. The new center is fully ADA Accessible, and features a life skills vocational center, a custom built Occupational Therapy gym, a social skills and enrichment center, and sensory-friendly Speech and OT treatment areas.
This year, MCC will educate 72 students, ages 4-15, in the new facility. "The school was planned and built specifically for our student population. Many unique details were taken into account, and we are thrilled with the results," said Perrie Gelb, MCC's Co-Founder.
Dr. Amy Lackey, MCC's Director of Education, echoed the sentiment. "To be able to teach in an environment that is tailored for our students is a huge advantage, and will translate into noticeable gains for our students," said Dr. Lackey
"To have a school built with your child in mind is every parent's dream. MCC now has the facility our students need and deserve," said Abby Weiss, MCC's Chief Administrative Officer. In 2012, Weiss's husband Richard Weiss of the real estate firm Robert K. Futterman (RKF), introduced MCC to David Abrams of RKF, who represented MCC in the transaction. "We are ecstatic that our firm was able to help a great school with an amazing program and mission, locate a space that really suits their needs," said Mr. Weiss.
"To get to the finish line and see the smiles on everyone's faces, and more importantly, to have an appreciation for the project's purpose, it becomes extra memorable," said Robert Knox of Talisen Construction, the project's General Contractor. Construction began on an accelerated timetable in April and the project remained on track throughout the summer.
"Before we began the project, Talisen promised that we would open for the first day of school. We were confident we would get in on time," said Mr. Gelb. While the Certificate of Occupancy was only approved on September 15, one day before school opened, MCC parents never doubted that the project would be completed on time. "I had a great feeling because of the MCC team – I knew I would be bringing in this orchid today," said Maria Zois, an MCC parent, and owner of Ariston Flowers. "A new school year in a new building without flowers? Never!" said Ms. Zois.
About MCC:
Since 2007, The Manhattan Childrens Center has providing scientifically-based world class treatment and education to children, ages 3 to 18, utilizing the principles of Applied Behavior Analysis. Our goal is to offer every child an opportunity to enjoy a quality of life and emerge as a functioning member of society. As each child is unique, we provide individualized instruction according to his or her developmental abilities.
For more information please visit http://www.manhattanchildrenscenter.org