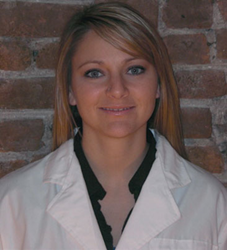 Set your Qi free. -Lisa
Brooklyn, NY (PRWEB) January 15, 2015
Garden Acupuncture introduces new blog, The Garden Post. What is the blog about? The blog will be a collection of Garden Acupuncture's very own Doctor Lisa Metzger and her thoughts health, family and the local community. She invites all to follow her blogging adventure and hopes to inspire, teach and bring awareness. The most current post discusses how to throw a healthy 1 year old birthday party and reduce the intake of sugar and gluten. Warning: you will smile at the adorable pictures of babies and puppies from time to time.
Garden Acupuncture is a family-run, small business in the heart of Park Slope. They pride themselves on individualized, affordable treatments and are committed to offering the best holistic care to the local community. They also accept insurance.
790A Union St. (between 6/7th Ave)
GardenAcu.com
646.234.3643
Garden Acupuncture specializes in fertility medicine, weight loss and allergies using acupuncture, Chinese herbal therapy and nutritional counseling.