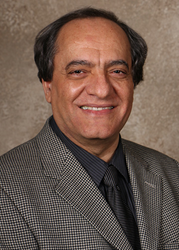 PALMYRA, Wis. (PRWEB) February 03, 2015
Ibrahim Abou-Nemeh, Ph.D., joins Standard Process Inc. as the company's executive director of research and development. Abou-Nemeh has more than 20 years of global experience in scientific research, strategic technology planning and new product development.
In his role as the executive director of research and development, Abou-Nemeh will focus on research that expands the company's knowledge of clinical nutrition and how complex whole food ingredients support health. He will also lead the new product innovation team in creating the next generation of whole food dietary supplement ingredients and products.
Abou-Nemeh has extensive experience in new technology platforms related to nutraceuticals, food, lipids, Ag-micronutrients and functional ingredients. He will use his technology experience to evaluate new processing technologies and raw material development in partnership with Standard Process' organic farm and quality control departments.
Fluent in Arabic, English and Polish, Abou-Nemeh graduated magna cum laude with a doctorate in chemical engineering from the University of Ghent in Ghent, Belgium. Throughout his career he has published 27 technical peer-reviewed articles and received 19 industrial patents. He is also a frequent lecturer on new product development and sustainable science and technologies at international and national conferences and meetings.
To learn more about research and development going on at Standard Process, visit the Research and Development page at standardprocess.com.
###
About Standard Process Inc.
For more than 85 years, Standard Process has been dedicated to the field of nutritional supplements and the whole food philosophy introduced by its founder, Dr. Royal Lee. Standard Process, headquartered in Palmyra, Wis., offers more than 300 high-quality supplements with whole food ingredients through three product lines: Standard Process and Standard Process Veterinary Formulas supplements, and MediHerb herbal supplements. The products are available only through health care professionals.
To ensure its supplements are of the utmost quality, Standard Process grows the majority of its ingredients on company-owned, organically certified farmland. The company uses exclusive manufacturing processes to retain vital nutrients within each ingredient and employs high quality control standards, including adhering to the Food and Drug Administration's good manufacturing practice requirements.
Standard Process employs more than 330 people. The company is a recipient of the Platinum Well Workplace Award from the Wellness Councils of America and has distinguished itself as a leader and innovator in workplace health promotion. In 2014, Standard Process launched Cultivate by Standard Process, a business that delivers scalable wellness solutions to impact individual employees and the overall company using onsite chiropractic as a central component of the program.
Standard Process is also distinguished as an exemplary environmental citizen. The company is a Tier I participant in the Wisconsin Department of Natural Resources' Green Tier program, which recognizes companies with strong environmental compliance records. For additional information about Standard Process, visit standardprocess.com.