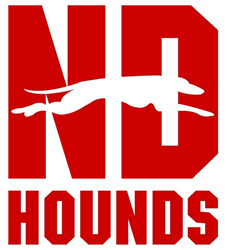 Wilcox, SK, Canada (PRWEB) June 30, 2015
Athol Murray of Notre Dame announces the return of their popular and successful summer Hockey School for the 2015 season.
The camps, offered for both male and female players, feature a low student to instructor ratio that ensures one on one instruction catered to each player's position, needs, and skill level. Online registration is available now for both elite level and developmental level programs.
Camps run from 7:30am- 9:15 pm for developmental and 7 am- 9:15 pm for elite level camps. Each program features daily on ice instruction, weight room time, tournament time, and off ice activities. Developmental camps also offer group activities, goalie sessions, and power skating time. Elite camp builds in daily sports psychology sessions.
The men's elite level camp runs from July 10-15th and is open to those born between 2000-2002. Only 80 participants will be enrolled in the program. A second elite level camp geared at high intensity goalie training is available for men born between 1997 and 2000 and is open to just 16 players. That camp runs from July 21-25th. Both camps cost $900 an include room and board fees.
Men's developmental camp is scheduled for July 16-20th at a cost of $650. This camp will only enroll 80 participants. Female developmental camp is scheduled for July 21-26 and is open to women born between 1996-2001. The fee for this camp is also $650. Developmental camp fees also include room and board fees.
Notre Dame's hockey program is well known through both Canada and the USA and boasts alumni including Rod Brind'Amour, Lyndon Byers, and Wendel Clark.
To register for camps please visit: http://www.notredame.ca/hockey/hockey-schools.php.
About Athol Murray of Notre Dame
Athol Murray College of Notre Dame was founded in 1920 in Wilcox, Saskatchewan, through the efforts of the Sisters of Charity of St. Louis and Father James Athol Murray, who the college was later named for. Athol Murray College of Notre Dame is a private Catholic boarding school that offers a traditional Catholic education and welcomes students of all faiths; in addition to helping students pursue a quality education and spiritual development, the college offers , the college offers students various athletic programs, including one of the top hockey programs in Canada.