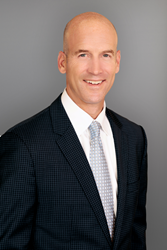 Dierk says, "Real estate is the ultimate team sport. I thrive on working with agents to build and grow their business. Bringing out their confidence and success drives me."
San Francisco, California (PRWEB) June 08, 2015
Paragon has added another feather to its cap with the addition of senior manager, Dierk Herbermann to their team, further strengthening their position for growth and as a leader in the real estate marketplace. Over the last 18 months, Paragon has opened offices in the Marina, Noe Valley, Potrero Hill and Marin and together with their Van Ness Avenue flagship office, has a thorough local geographic presence to support their business across real estate market segments – residential sales and rentals, commercial property sales and leasing, new construction sales and luxury property representation. Dierk brings to Paragon a wealth of experience as an attorney and former General Manager for McGuire Real Estate and will assist the existing management team in spearheading Paragon's next phase of growth.
Dierk achieved top sales for ten years which propelled him into management. This experience allowed him to develop successful offices and sales teams from an agent focused perspective. As a true blue Michigan football fan (he's an Ann Arbor native), Dierk believes strongly in the virtues of "the team." Dierk says, "Real estate is the ultimate team sport. I thrive on working with agents to build and grow their business. Bringing out their confidence and success drives me." Dierk also has roots in the Bay Area – his mother grew up here and went to Cal. He is active in the community and has held leadership roles in local organizations. He is an avid soccer player, skier and triathlete. Dierk is married, has three lovely daughters and lives in Marin.
"We are excited to round out our management team. With Dierk's addition, we are poised to take advantage of the substantial infrastructure we have built and to grow our market share further," said CEO Bob Dadurka.
Since its founding, 11 years ago, Paragon Real Estate Group has grown to be one of S.F.'s premier real estate companies. A member of Leading Real Estate Companies of the World and Luxury Portfolio International, and an independent brokerage with local ownership and deep roots in the Bay Area, the company has more than 100 full time agents serving all manner of real estate needs.