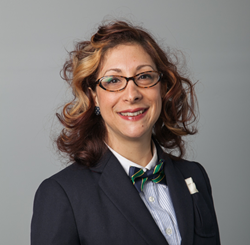 With acupuncture, Chinese herbal medicine, supplements such as fish oils and B-complex, and heat lamp therapy, Juliette Aiyana, has literally given me my life back and she achieved her goal; I am pain free. -Caroline
Brooklyn, NY (PRWEB) June 18, 2015
Too many women suffer silently with chronic pelvic pain because it is private pain. Don't despair. At Garden Acupuncture they acknowledge that your pain is real, unbearable and that it causes you anxiety and feelings of isolation.
They can help you eliminate the pain and anxiety or significantly reduce the pain so that can you get on with your life. They know a team of high quality physicians and pelvic floor physical therapists who we can work with to get you well if you need to create a care team.
The Garden Acupuncture Pelvic Pain Program includes:
Individualized Treatment & Discreet Attention for Women For 3 Months
24 Acupuncture Treatments
Customized Chinese Herbal Blends
Topical Ointments, Lotions, Washes
Nutritional Support, Information, & Education
Stress/Anxiety Reduction Support
Book your appointment online today or contact us if you have any questions.
Garden Acupuncture is a family-run, small business in the heart of Park Slope. They pride themselves on individualized, affordable treatments and are committed to offering the best holistic care to the local community. They also accept insurance.
790A Union St. (between 6/7th Ave)
GardenAcu.com
347.987.4399
Specializing in fertility medicine, weight loss, allergies, pediatrics, pelvic pain, dermatology, and facial rejuvenation using acupuncture, Chinese herbal therapy and nutritional counseling.