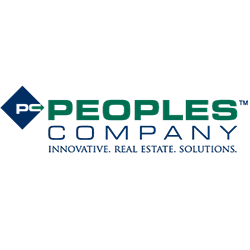 We are building out our Appraisal division in conjunction with the most comprehensive land sales database in Iowa
CLIVE, Iowa (PRWEB) May 04, 2015
Agricultural real estate appraiser Jim Rothermich has joined Peoples Company as the newest addition to the organization's team of land brokerage, land management and land investing services specialists. Rothermich, who spent the past seven years with Farmers National Company, has worked for nearly three decades in the fields of agricultural economics, farm production, land appraisals and real estate sales. He adds more than 25 years of experience to the Peoples Company team.
As a Certified General Real Estate Appraiser in Iowa, Illinois, Minnesota, South Dakota, Nebraska and Missouri, Rothermich is knowledgeable in all facets of financing, court testimony and estate settlements. He has performed appraisals on numerous production agriculture properties and complex agribusiness deals throughout the Midwest and South Eastern United States. He is skilled at appraising specialty agricultural assets such as grain elevators, cattle feedlots, hog confinements and pork processing plants, as well as farms with grain setups, and commercial and industrial properties.
Rothermich is active member of the American Society of Farm Managers and Rural Appraisers Appraisal Institute and Iowa chapter board member as well as the West Des Moines Rotary Club and St. Boniface Knights of Columbus. Rothermich is currently participating in the Appraisal Institute's program to become designated as a member of the Master Appraiser Institute (MAI). He is licensed as a real estate salesperson in Iowa and Missouri. Rothermich's prior employer in 2014 recognized him with a Masters Circle Appraisal award for generating more than $200,000 in gross revenues.
Rothermich graduated from University of Missouri in Columbia with a bachelor's degree Agricultural Economics. He has experience that includes training and mentoring land professionals who are pursuing a career brokering or appraising agricultural real estate. He joins Peoples Company Appraisal team members Rick Shafer, a Certified General Real Estate Appraiser with five years of field experience, and Bradley Hayes, who is licensed to sell real estate in the state of Iowa and is pursuing his Certified General Real Estate Appraiser license in Iowa, as well as an MAI designation. Shelby Spratt, an Iowa State University senior and Peoples Company intern, is slated to graduate and join the Appraisal team full-time in May.
The Peoples Company Appraisals division conducts research and analyzes costs, as well as sales and lease data, in numerous areas related to the sale or transfer of real estate. The company provides clients with property valuations and consultations for a variety of purposes, including mortgage financing, investment analysis, estate planning and property tax appeals.
"We are building out our Appraisal division in conjunction with the most comprehensive land sales database in Iowa," said Peoples Company president Steve Bruere. "The repository we've constructed already includes more than 500 active listings throughout the state. As those land transactions close, the database is updated and turnaround times can be expedited when clients request an appraisal."
More information in regards to the ag and specialty real estate appraisals offered by Peoples Company can be found on its website at http://www.PeoplesCompany.com/appraisals.php, or by calling (800) 855-5263.
About Peoples Company
Peoples Company is a leading agricultural real estate brokerage and land auction company specializing in land management, land appraisal and land investing services offered in nine Midwest states. Based in Clive, Iowa the company has established key relationships with major institutional investors in the land investment space. It includes a 70-person team that has to access to hedge funds, pension plans and private land funds with combined assets under management of more than $8 billion. The cornerstone of Peoples Company's aggressive marketing efforts is the annual Land Investment Expo, attracting each January more than 600 people to the heart of ag country. The Peoples Company brokerage is licensed to sell real estate in Iowa, Missouri, Illinois, Minnesota, Nebraska, Montana, North Dakota and South Dakota. For more information, visit http://www.PeoplesCompany.com.