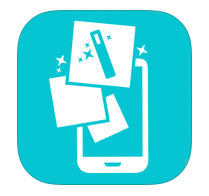 Photo Retouch provides easy access to professional retouchers - at an affordable price - right within your mobile device. -- Fred H. Lerner, CEO and founder, MailPix
Huntington Beach, CA (PRWEB) January 06, 2015
MailPix, the photo-printing and gifting site, has launched Photo Retouch, a mobile app for having precious photos professionally enhanced and edited.
"Image-enhancing apps are very popular, but many users don't have the skills or patience to do complex edits," says Fred H. Lerner, CEO and founder, MailPix. "Photo Retouch provides easy access to professional retouchers - at an affordable price - right within your mobile device."
To use Photo Retouch, simply select a photo from the phone's Gallery or Camera Roll, then indicate to the editor the changes - retouch, removal, etc. - to be made. The user then provides a name and email, so the editor can correspond with the user; free re-edits are included. After approval, the customer receives their retouched photos on their phone in only a few hours.
MailPix is providing customers with a free trial to try the service and before upgrading to a full-resolution image for printing. The edited photo can then be printed or used on a photo gift or canvas.
The app is available for Android here on the Google Play Store and for iOS on the Apple iTunes App Store.
MailPix partnered with Krome Photos to power Photo Retouch and to provide their user experience and professional retouching services.
ABOUT MAILPIX.COM
MailPix.com is the pre-eminent site for printing photos instantly at thousands of retailers from your phone app or PC and also offers convenient mail-to-home. MailPix preserves photo memories as photo books, canvas, prints, cards, enlargements and other photo gift products. The service is seamlessly integrated to print Facebook and Instagram photos…and photos from any phone, device or computer. MailPix offices are located in Huntington Beach, Calif., with an additional Canadian site at http://www.mailpix.ca. The MailPix brand portfolio also includes Winkflash.
Fred Lerner is the founder and CEO of MailPix, his latest startup. He previously founded Ritz Interactive, which included RitzCamera.com, WolfCamera.com and others.  Fred also founded two imaging companies which were acquired by Kodak and became the CEO of Kodak Processing Labs. He is a United Nations' Hall of Fame recipient from the International Photographic Council and Past President of the Photo Marketing Association International. 
Peter Tahmin, co-founder and COO of MailPix, was the former vice president at Ritz Camera & Image and co-founder, senior vice president and COO of the Ritz Interactive e-commerce network, which included RitzCamera.com, WolfCamera.com, BoatersWorld.com and others. He brings 20 years of e-commerce experience and a lifetime of imaging industry experience to MailPix.
ABOUT KROME PHOTOS
Krome Photos is providing photo-product companies with a unique service to have their customer photos retouched before printing. At Krome Photos, every photo is custom retouched by a live professional photo editor. Krome photos is based in Palo Alto, Calif., with a worldwide team of photo editors.