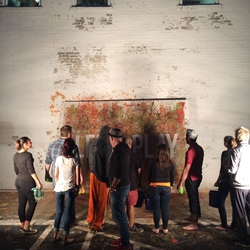 We're kicking off 2015 with the most Graphis awards we've ever won in a given year.
Tampa, FL (PRWEB) January 30, 2015
PP+K, a leading full-service advertising agency and production company, today announced that it brought home 13 awards in the Graphis Advertising Annual 2015 competition.
Of the 13 print pieces and television spots produced by PP+K, four were recognized with Gold honors. 'Shark Week for Real' and 'Shark Versus Referee' (The Florida Aquarium), 'Game-Changers' (Tires Plus), and 'Let's Play' (PP+K) were all awarded Gold in the categories of Events, Zoo, Automotive Products and Self-Promotion, respectively.
"We're thrilled to be recognized multiple times by Graphis for the eighth year running," says Tom Kenney, Executive Creative Director of PP+K. "I'm beyond proud of our team for working relentlessly to produce these award-winning pieces."
The Tampa-based advertising agency also received numerous Silver honors for a variety of works, including 'Burning Data,' 'Buffering Agony,' and 'Gangster Squad' (Bright House Networks), 'Shark Fin EKG,' 'Lemur Eyes,' and 'Airport Shark Plane' (The Florida Aquarium), and 'Clothing Optional' and 'Rays Letters' (GTE Financial). 'Bathroom Door,' a signage piece created for Brew Detroit, was awarded a Merit honor.
"We're kicking off 2015 with the most Graphis awards we've ever won in a given year," says Kenney. "It's going to be a great year for PP+K."
This marks the eighth year in a row that PP+K has been honored and featured in the Graphis Advertising Annual publication. For the past eight years, PP+K has brought home numerous Graphis Advertising awards, including three Platinum, 24 Gold, 12 Silver and six Merit honors.
About PP+K
PP+K is a Tampa-based, full-service advertising and production company that helps clients develop creative solutions to business challenges. From initial concepts to final placements, PP+K specializes in the full spectrum of development, deployment and testing.
About Graphis
Publishing the world's most significant and influential works from the greatest talent in Design, Advertising, and Photography since 1944, Graphis is committed to embracing the entire artistic community, bringing together aspiring young artists and established, award-winning professionals alike.