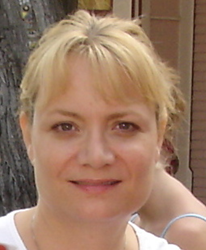 One of the many unique and exciting aspects of psychodrama is its adaptability. We have utilized these methods across a broad range of groups and individuals, anywhere from people suffering from addictions to CEOs evaluating their emotional intelligence.
Birmingham, Michigan (PRWEB) November 23, 2015
Dr. Elizabeth Corby, a Birmingham, Michigan clinical psychologist, is pleased to announce the formation of the Michigan Psychodrama Center. "The Center will be the first of its kind in the Midwest in terms of its focus, and will likely be considered unique even when viewed from a national perspective," said Dr. Corby.
Psychodrama is an improvisational theater of a person's life. It was originally developed by J.L Moreno, M.D. around the turn of the century, within the backdrop of the First World War. It is considered to be the original form of group therapy yet despite its power and efficacy, it remains relatively obscure among the public in the United States.
Psychodrama uses role reversal, improvisational action and experiential methods of role play to experiment and interact with elements of the self and with others. It brings the body into therapeutic, interpersonal and social exploration, and seeks to build connections and integration with the whole self, as well as with the self to others and community.
Psychodrama is most commonly used within counseling and therapy groups, but the building blocks of psychodrama, and its sister sociodrama, have been used by business consultants as well as trial lawyers. Another variant of psychodrama is bibliodrama, which is used by individuals wishing to study literature and bible stories and themes in a new and different way.
After obtaining her Ph.D in clinical psychology, Dr. Corby completed post-doctoral fellowships in research, program development, dual diagnosis (mental health and substance abuse disorders), and cognitive behavioral therapy. She is also a board certified psychodramatist. "One of the many unique and exciting aspects of psychodrama is the adaptability of the method. I have utilized various action methods in a variety of settings and populations, from group therapy for people suffering from addictions to helping CEOs evaluate themselves and their organizations to gain emotional intelligence" said Dr. Corby. "The Michigan Psychodrama Center will allow me to reach a much broader audience, and to bring these important methods to Michigan."
In order to assist in reaching this broader community, Dr. Corby has joined together with Michigan trial lawyer and business consultant Patrick T. Barone. Mr. Barone is currently the founding partner and CEO of the Barone Defense Firm in Birmingham, Michigan. Over the last seven years Mr. Barone has received extensive training in psychodrama, and is a candidate for Board Certification in 2018. He has applied his psychodrama training in his law practice and also to the teaching of law and trial skills. In his capacity as a business consultant, Mr. Barone has worked with business owners and executives in businesses of all sizes throughout Michigan. He has also utilized sociodrama in the business environment and bibiodrama and psychodrama in the church setting.
"I am delighted to join with Dr. Corby in the exciting new venture. While psychodrama centers exist elsewhere, I am thrilled to be bringing these methods to the Michigan business and legal communities. No other center in the country has our unique combination of skills and credentials," said Barone.
The Michigan Psychodrama Center is dedicated to providing unique workshops, education and training in psychodrama, sociometry, sociodrama and bibliodrama methods and techniques. The Center will also provide business consulting, therapeutic and addiction support groups and training for those wishing to become certified practitioners in psychodrama. Additionally, the Center will provide workshops related to the application of psychodrama and sociodrama to the practice of law, particularly as that relates to courtroom litigation.