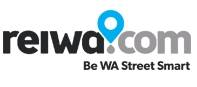 The idea is not to deter foreign investment, but to flag with foreign buyers their legal obligations when purchasing residential property.
Perth, WA (PRWEB) March 26, 2015
The recent crackdown of Australia's Federal Government on the foray of investors in residential properties, especially in the country's eastern states, comes at the heels of concerns that these investors are edging out first-time homebuyers in the domestic market by offering more substantial offers.
In a statement published by Real Estate Institute of Western Australia (REIWA), the leading property portal disagrees with such concerns, noting that foreign investments are a welcome requirement for Australia, although there is an urgent need to strengthen and implement the prevailing safety measures to protect local buyers.
"Foreign investment provides jobs, infrastructure and housing, however Australians are right to expect that foreign investment in residential housing is entered into fairly according to the rules," David Airey, President of REIWA, underscores.
Airey adds that the current set of rules implemented are for good domestic reasons and deftly balances the rights and responsibilities of both local and foreign property investors. He also says that these rules should be complemented by better funding of the Foreign Investment Review Board (FIRB) and stringent scrutiny from the Australian Tax Office (ATO).
The statement adds that concerns about foreign investors pushing out local first-time buyers have no sufficient evidence.
"The research shows that the median purchase price from overseas buyers is one million dollars and higher. This does not impact on ordinary Australians, particularly because foreign buyers are a very small percentage of total buyers," Airey explains.
He adds that the legitimate concern that authorities, specifically the FIRB, should carefully look into is the unfair practice done by some foreign buyers who rent out their properties instead of selling these before leaving the country.
Currently, there is a proposal from the Federal Government to levy a new fee for foreign buyers eyeing residential properties. In the proposal, the fee for homes under one million dollars is pegged at $5,000 and for homes over one million dollars, the proposed fee is $10,000. For every one million dollars that the sale price climbs, increments of $10,000 are to be added to that fee.
"The idea is not to deter foreign investment, but to flag with foreign buyers their legal obligations when purchasing residential property and, more importantly, to raise revenue to properly fund and resource the FIRB in its oversight role," Airey concludes.
REIWA represents more than 1,100 agencies and over 80 percent of the real estate professionals operating in the state. The non-profit organisation seeks to make the home buying, selling and leasing process easier for involved parties. It offers various services including training, networking and provision of the latest market intelligence.
To read the article in full and find other valuable industry data, visit REIWA's website today.