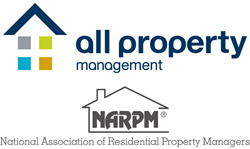 Hiring a professional is the best way to ensure the greatest return on your investment property." - Gail Phillips (CAE), Executive Director of NARPM®
Seattle, WA (PRWEB) January 13, 2015
A recent poll commissioned by All Property Management indicates that by a 4 to 1 margin, property managers feel that most property owners are not knowledgeable about or aware of the benefits of professional property management. The majority feel that owners don't really see the advantages until they encounter a misfortune such as an eviction or maintenance disaster that goes awry.
Studies actually show that the due to lower tenant turnover and better tenant management overall, most property managers pay for themselves even before such calamitous situations occur.
"NARPM® has been very active trying to tell our members' story, which is essentially that hiring a professional is the best way to ensure the greatest return on your investment property," says Gail Phillips, CAE, Executive Director of NARPM®, the industry's trade association. "The association has launched a very effective campaign around the value of our member's services, and we'll continue to bring their story to the millions of do-it-yourself landlords and association owners."
OPTIMISTIC ABOUT 2015
Compared to 2014, the surveyed property managers believe the rental market in 2015 will be better by a six to one ratio. Higher rents and lower vacancy rates are expected, as most property managers feel the shift from rentals to owner occupant housing will moderate due to tepid buyer demand.
An overwhelming amount of survey respondents agreed that what could help revert this perception is better education by the industry and be more transparent with cost/benefit analysis. As the biggest challenge facing the residential rental industry is "owner perceptions and attitudes towards fees." This is a challenge that industry associations could help address.
QUALITY RENTALS TRUMP TENANTS AS BIGGEST CHALLENGE
Another surprising finding was that the key driver the most feel will impact their 2015 success was not finding quality tenants, but finding quality rental properties.
Other business challenges included the rise in new large multi-unit buildings and the increase in institutional property owners. Glenn Russell, a broker for Coastal Group, says the biggest challenge facing the residential rental industry is, "The abundance of new construction apartment complexes offering lots of bells and whistles." This speaks to the need for high quality professional property management to compete with this new wave of competition.
For a complete copy of the survey, please contact Michelle Meyer.
About All Property Management
Headquartered in Seattle, All Property Management has been successfully connecting investment property owners with qualified managers since 2004. With the largest, most active network in the category, APM is the leader in successfully connecting property owners to local and professional property managers.