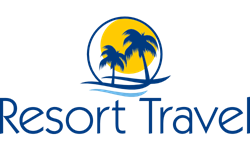 Los Angeles (PRWEB) April 01, 2015
Resort Travel wants to make sure that each and every traveler can have the vacation of their dreams when they set out for a trip this spring. There are many travelers who will be packing up and jetting across the globe to spend their spring break in great destinations, get a head start on the travel season, or take advantage of great spring deals. These travelers want to make certain that they can appreciate their vacation. The best way for them to do this is to pick the perfect spring getaway in a destination with a lot to offer, and to help these travelers pick the ideal getaway, here are some destination suggestions for this spring.
1. Cairo: Resort Travel knows that Egypt, especially the city of Cairo, is an extraordinary destination for those who want to enjoy adventure and learn about a rich history by visiting some of the world's most extraordinary sites. April will be the end of the high season for this destination, which makes it easy to get reservations on accommodations and tours. Additionally, this is a great season to visit because the weather is still cool before it warms up in the summer months.
2. Mexico City: Mexico is one of the most popular travel destinations in the world. This is because it not only offers a lot of cultural attractions, but it also has a beautiful atmosphere, stunning beaches, and a number of other great choices for travelers. Resort Travel shares that those who visit in April will be able to enjoy Mexico City before the rainy season in the summer. Travelers should be certain that they plan ahead for Easter visits, however, as the city can get very crowded during spring holidays.
3. The Canary Islands: Those who want to enjoy a European destination while also taking advantage of an island atmosphere will love a trip to the Canary Islands of Spain. The weather in this destination is beautiful throughout the year, and especially lovely in the spring months. When travelers visit during the spring, they can also take advantage of the slower season before it picks up in the summer months and travelers flock to this fantastic getaway spot.
Resort Travel offers it members the opportunity to have an unforgettable dream vacation experience every time that they leave home. It does this by offering them top of the line customer service, and by making it easy for them to experience trips to some of the world's most extraordinary destinations. To learn more about the endless vacation opportunities available through Resort Travel visit http://resorttravel.club/