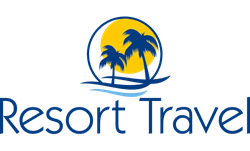 Los Angeles (PRWEB) April 30, 2015
Resort Travel wants to make sure that during the spring season every traveler can appreciate the best trip possible. These travelers are certain to find amazing destinations, attractions, and accommodations through the help of Resort Travel, and once they do, they want to make sure that their vacation is all that they could ever dream of. There are many ways to make a great vacation truly extraordinary, especially for travelers who keep essential tips in mind such as these.
1. Think outside the box: Most travelers in the spring are starting to think about days spent at the beach, especially those who are getting ready to enjoy spring break with their friends. However, these travelers should keep in mind that there are many destinations out there that are still enjoying ski season in the spring months. Additionally, there are many destinations that brag old city streets and cultural festivals that are waiting to be explored during the beautiful weather of the spring season.
2. Check out discounts: Spring breakers should always keep in mind that if they are students, it can save them some serious cash when they vacation. Many attractions and restaurants will offer discounts to students, which will help these travelers cut down on their overall costs and help their budget go further during their vacation getaway. Resort Travel reminds these travelers to bring along their student IDs when they set out to cash in on some deals.
3. Start planning now: Every aspect of a spring getaway can be improved upon when it is planned in advance. Checking out tours and events early will allow travelers to buy tickets and secure their spots before they attractions sell out closer to the spring break season. Additionally, Resort Travel says that individuals can start stocking up on items that they will need for the trip, like sunscreen and snacks, early to make sure that they have what they need and the time to take advantage of deals.
Vacations are important, and when individuals have the opportunity to take these long awaited trips, they need to make sure that they are putting their dream trips into the right hands. Resort Travel has access to thousands of resorts all over the world to make it easy for every traveler to find the perfect destination. Members of this exclusive club find that they can always have an unforgettable vacation, and also enjoy the ease offered by the incredible Resort Travel team of experts. To learn more visit http://resorttravel.club/