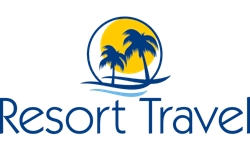 Los Angeles (PRWEB) May 28, 2015
Resort Travel believes that Hawaii is one of the best destination choices for those who are planning their summer vacations. The islands of Hawaii each have something extraordinary to offer during vacation visits, and with so much variety it is easy for travelers to pick the island that best suits their individual personality. They can also pick the island that gives them the best opportunities for entertainment to enjoy with their loved ones. Additionally, there are always great events and holiday celebrations that can be enjoyed on these islands as well. To help travelers put together the best Hawaiian vacation itineraries in the month of June Resort Travel reveals some of the upcoming events that will be happening on the islands.
1. Kapalua Wine and Food Festival: This festival will be taking place from the 11th to the 14th of June this year and it is a fantastic event for foodies to enjoy while they are on vacation. Here they can learn about the newest in gastronomy and try amazing culinary delights as well. World class culinary and wine experts will be in attendance at the event, and there will be a number of smaller events to be enjoyed as a part of the festival as well including dinners, a gala, tastings, and cooking demonstrations.
2. Pan Pacific Festival: At this festival a number of performers from Japan will join dancers, artists, and musicians from Hawaii in a cultural fusion event. One of the most anticipated events in Hawaii, this event will include a number of free performances from the 4,000 performers that will be in attendance. Resort Travel shares that travelers will be able to enjoy this event from the 12th to the 14th of June.
3. Maui Film Festival: Those who are spending their Hawaiian vacation on the island of Maui are sure to have a world class vacation, and when they want to add a little something special to this getaway they can take part in the events surrounding the Maui Film Festival. There will be film premiers, as well as food and wine events, available at theaters throughout the area. Be sure to attend this unforgettable event from the 3rd to the 7th of June.
Resort Travel offers it members the opportunity to have an unforgettable dream vacation experience every time that they leave home. It does this by offering them top of the line customer service, and by making it easy for them to experience trips to some of the world's most extraordinary destinations. To learn more about the endless vacation opportunities available through Resort Travel visit http://resorttravel.club/