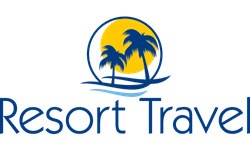 Los Angeles (PRWEB) June 17, 2015
Resort Travel offers travelers peace of mind while planning their summer vacations. Travelers are on the hunt for the perfect vacation destination each summer and with so many different types of events going on each year, there truly is something for everyone to enjoy. Many might discover a new hobby, interest or culture they enjoy as well. Here are a few of the best events to visit during the month of June, as recommended by Resort Travel.
1. Volleyball Festival: Travelers who want to spend time in an interesting city while also getting to learn and experience everything about the popular sport of Volleyball will want to head to Phoenix for a fun time. This event includes access to the international championships, where people from all around the world gather to compete for the top title. It's all going down in Arizona on June 25-28th, so start planning now in order to check it out.
2. Shakespearean Festival: One of the most celebrated Shakespeare events held all around the world, with over one hundred thousand attendees, will gather in the area of Cedar City, Utah to watch acclaimed actors from around the world perform the Bard's famed plays. The festival will often feature plays from other famous playwrights as well, but the classics will be what the most come to see. The event kicks off June 25th, and will run up until the end of October.
3. Glastonbury 2015: One of the UK's biggest music festivals is back and bigger than ever this year. People flock from all around in order to enjoy some of the world's most famous singers and songwriters perform for the crowds. Resort Travel shares that all should head to Pilton from June 24-28th to enjoy this event.
Resort Travel knows there is something for everyone. Whether travelers love sports, plays and literature, all the way to popular music, a summer vacation will be a great source of fun.