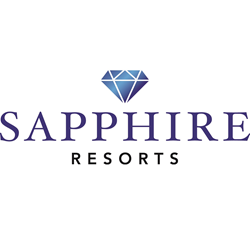 Las Vegas (PRWEB) March 25, 2015
Family time does not typically spring to mind when thinking of Las Vegas, but Sapphire Resort Group invites families to enjoy the many offerings that can accommodate children as well as some alone time for mom and dad.
1. Criss Angel Believe
Sapphire Resorts™ Group has found Cirque du Soleil and Criss Angel combine forces with the show Believe. The show focuses on Angel's magic that shocks and amazes making the show a must see for fans of "Mindfreak." Sapphire Resorts™ Group recommends this show with sets and illusions that feels both old-fashioned circus and gothic with a dark and mysterious setting as Angel interacts and shares his dark sense of humor with the audience. The ongoing show is at the Luxor on Wed-Sat at 7pm & 9:30pm and Sun at 8pm.
2. Donny & Marie
Sapphire Resorts™ Group and America's love of the siblings Donny and Marie add to the excitement that they have brought their unique sibling variety show to Vegas with dancers and multimedia to accompany them through their songs together and solo. This family friendly show is a wonderful choice for those who have come to Vegas with little ones in tow. Sapphire Resorts™ Group knows visitors will enjoy the laughter and fun that accompany the singing, dancing, reminiscing and sibling rivalry. The show runs now through November 14, 2015, Tuesday through Saturdays at 7:30pm for ages 8 and up.
3. Tournament of Kings
Sapphire Resorts™ Group knows this show for children of all ages will love the "dragon's blood" (tomato soup) during the first course of this fun show while cheering for knights native to the "country" that is designated by seating. This dinner show inside Excalibur will excite and entertain as knights joust, swordfight and race as the evil Mordred attempts to defeat King Arthur's kingdom. Tournament of Kings serves Cornish hens, steamed veggies and biscuits, all completely silverware free with soda, juice and adult beverages for those of age. Sapphire Resorts™ Group wants families to know that children 3 and under are free if they sit on a parent's lap and share the meal. The Tournament runs at 6:00pm nightly Monday through Wednesday with 8:30 showings on Wednesday, Thursday, Saturday and Sunday.
Families are welcomed and invited by Sapphire Resorts™ Group to experience and enjoy all that Vegas has to offer visitors of every age. For more information on planning a spectacular family getaway with the help of Sapphire Resorts™ Group visit http://staysapphire.com/.
###
Press release distributed by JW Maxx Solutions, a leader in online reputation management.