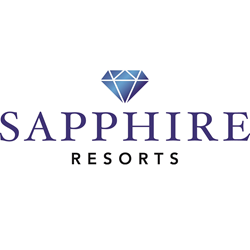 Las Vegas (PRWEB) April 21, 2015
There are many destinations in the United States that will excite individuals. San Diego is one of these unforgettable destinations. With stunning beaches, an eclectic culture, and a number of the world's most extraordinary attractions, there are many ways that travelers can enjoy their time in San Diego. Sapphire Resorts™ Group knows that these unforgettable offerings of San Diego are what bring travelers back each year, but for those who are setting out on their first trip to San Diego this spring, it offers its suggestions for the best attractions.
1. San Diego Zoo: This zoo has long been a favorite attraction for those who head to San Diego each year and Sapphire Resorts™ Group believes that it should not be missed, especially on a first time visit to the destination. One of the best zoos in the world, the San Diego Zoo invites travelers of all ages to learn about wildlife as they see it up close. It even offers camps for kids and their families so they can enjoy their time in the zoo together.
2. Belmont Park: Many families travel to San Diego together and when they do they will surely be excited to take advantage of this extraordinary attraction. Belmont Park is full of great park rides including wave pools where travelers can learn to surf, a number of carnival rides, and an arcade. After spending time screaming on roller coasters, families can also enjoy a variety of shopping and dining options to have the perfect day of family fun.
3. San Diego Museums: Sapphire Resorts™ Group shares that it is nearly impossible to recommend one of the many extraordinary museums in San Diego over another. For those who would like to spend some time learning while they are on vacation, there are a number of choices, each with their own unique look at culture, science, nature, and art. Among these San Diego museums there is the San Diego Railroad Museum, the San Diego Hall of Champions Sports Museum, The San Diego Museum of Art, San Diego Automotive Museum, and many more extraordinary choices.
Sapphire Resorts™ Group is endlessly dedicated to helping travelers create the perfect vacation experience. No matter where or when a traveler wants to see the world, they can rest assured that they will be able to do it in luxury and comfort with Sapphire Resorts™ Group. With access to an endless inventory and stunning destinations available all over the world, members will find that it is easy to craft their dream vacation. Life is short and vacations matter, so be sure to take them now. To learn more visit http://staysapphire.com/.
###
Press release distributed by JW Maxx Solutions, a leader in content management solutions.