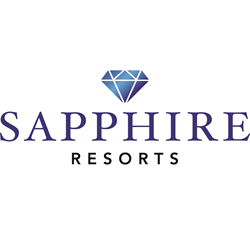 Las Vegas (PRWEB) May 11, 2015
When travelers are searching for an unforgettable getaway, there are a many destination options available to them, but few are quite as exciting and Las Vegas because this is a city that has more than enough to fill a trip with activities. There are a number of great standard attractions that can be enjoyed during any Las Vegas getaway such as stage shows, amusement parks, and tours of luxurious hotels along The Strip. However, when on a Las Vegas vacation, Sapphire Resorts™ Group also believes that it is essential for travelers to think about taking part in special events as well. Some of the best entertainment on The Strip is only available for a short time but should not be missed by those who have the opportunity to take part. In the coming months, be sure to take advantage of some of these great events.
1. 2015 Billboard Music Awards: For those who love music and want to see some of the biggest stars in the industry, this is an event that should not be missed. The 2015 version of the award show will be held at the MGM Grand Hotel and Casino in Las Vegas on the 17th of May this year. Starting at 5pm, this show will offer a great opportunity to see the stars and watch favorites be recognized for their work. Tickets for the event start at $95.
2. Carlie Chaplin's The Kid: Those who are in Las Vegas on the 6th of June this year can join in on a special screening of this film starring legend Charlie Chaplin with a twist. The Henderson Symphony Orchestra will be playing the score of the film live during the screening, making this also a great chance to appreciate live music. The event will start at 8:30 pm at the Henderson Pavilion and tickets range from $10 to $20.
3. Faberge Revealed: This is an amazing showcase of Faberge artifacts that has been available at the Bellagio Gallery of Fine Art for months but is now reaching the end of its run. Sapphire Resorts™ Group encourages travelers to take advantage of the exhibition before it is too late. The display includes over 200 pieces from the famous company, but on the 25th of May, the event will come to an end. Until then, travelers can take advantage of this amazing display for just $17. Do not miss this one-of-a-kind event.
Sapphire Resorts™ Group believes that those who take advantage of the one of a kind entertainment in Las Vegas will have the trip of a lifetime. To make an upcoming stay in Las Vegas unforgettable, be sure to consider some of these amazing events.
###
Press release distributed by JW Maxx Solutions, a leader in content management solutions.