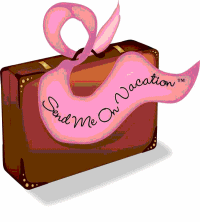 Rivera Maya, Mexico (PRWEB) January 30, 2015
For women who are battling breast cancer, it is not only the body that suffers. There is also an emotional and spiritual toll that the disease has, and this is a side effect of cancer that many ignore. Send Me On Vacation has long been dedicated to helping cancer patients treat these other symptoms, and has dedicated its efforts to supporting women emotionally during this time by sending them on dream vacations with their loved ones where they can laugh, relax, and revitalize their spirit. Send Me On Vacation also knows that breast cancer survivors can benefit form a chance to relax their mind and spirit and that is why the organization is so proud to be hosting the upcoming Mermaid's Journey Workshop in February.
Held at the Grand Mayan Resort in Rivera Maya, Mexico, the Mermaid's Journey Workshop will be co-hosted and lead by Rebecca Shaw, to help breast cancer survivors and other women get in touch with their inner wisdom. Through the workshop, women will be able to connect with themselves on a deeper level, finding inner peace and exploring their true self. To end this workshop which focuses on the beauty of the self, the women in attendance will also have a stunning chance to embody the symbol of the mermaid. Each attendee will be able to select a mermaid look, be transformed into a mermaid, and will then be photographed by a professional photographer. These stunning portraits will be a great way to look back on the experience, and remind the women in attendance what they learned at the workshop.
The Mermaid's Journey Workshop will be held from the 2nd to the 6th of February this year, with different events and activities scheduled for the event. During the week of the workshop, attendees will also be able to appreciate the stunning beauty of the Grand Mayan Resort. The team at Send Me On Vacation is so excited to be hosting this event, and knows that it will bring breast cancer survivors and a number of other women a new confidence and inner peace.
###
JW Maxx Solutions is the official press distributor for Send Me On Vacation. A leading online reputation management firm in Phoenix, Arizona, JW Maxx Solutions is also a proud supporter of the Send Me On Vacation mission and further supports the organization by hosting the SMOV website, and sponsoring several Send Me On Vacation Events each year. To learn more about JW Maxx Solutions' services, as well as the other organizations they support, please visit http://jwmaxxsolutions.com/.