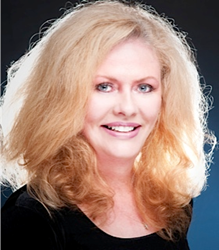 Many are fearful they will be left behind in the rapture. Others are questioning the varied information of "The Shift" or upcoming "Event".
Lakeland, Florida (PRWEB) July 31, 2015
Express Success LLC announces a free tele-seminar for August 12, 2015, at 8:00 PM EST hosted by it's founder and President, Dr. Joy Pedersen, Licensed Spiritual Healer and Coach. The author of "Wisdom of the Guardian: Treasures from Archangel Michael to Change Your Life" has been working with Archangel Michael in preparation of these events, considered "The Shift", "The Rapture" and "The Ascension."
In 2004, Archangel Michael appeared before Joy Pedersen asking her to write his book and work with him in a healing practice. During the last decade, their global work was focusing on clearing the karma of the fallen angels, so we could move into heaven on earth. These events all relate to a perspective of that.
As the planet as well as humanity have been going through an ascension and shift leading toward the ultimate shift and what Christians await, called "The Rapture", there have been many questions about what is occurring as well as what is to expected. During this tele-seminar, Dr. Pedersen intends to answer some of these questions plus provide some of the background regarding the preparation for these events (the rapture and shift). Also, the intention is to help the listeners prepare for what is to come.
The tele-seminar will cover:
What is the shift?
Will you go up in the rapture?
What is ascension?
What is the Fifth Dimension (5D)?
What is heaven on earth?
What do I need do to prepare, ascend, etc.?
As Dr. Pedersen is asked a lot of questions about these subjects, she decided to provide this vehicle to answer them more broadly from her experience and perspective working with Archangel Michael.
The registration is being taken at http://shiftandraptureteleseminar.eventbrite.com.
Express Success LLC was founded in 1981 by Joy Pedersen to help people overcome struggle to success by teaching the Law of Attraction. Upon noticing she as well as others had blocks to manifesting in one area or another, Pedersen searched for a solution to releasing those blocks. Since incorporating the solution of spiritual healing, Pedersen has worked with thousands of people releasing their unconscious limiting beliefs and blocks to succeeding quicker and easier. For further information, visit http://www.ExpressSuccess.net or call 800-801-7597.