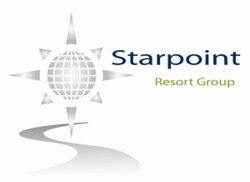 Las Vegas (PRWEB) March 24, 2015
Starpoint Resort Group wants to ensure that each traveler who comes to Las Vegas can create a vacation that is truly customized to his or her needs and desires. The best part of Las Vegas, and the reason why so many travelers come to the city again and again, is that this destination is one of the most exceptional in the world when it comes to a variety of entertainment, attractions and events. There are great Las Vegas standards that can be enjoyed all year round such as magic shows and celebrity concerts, as well as theme parks, luxury car test drives, amazing shopping experiences, and Las Vegas staples like the Bellagio fountains. Because these attractions are so varied, Starpoint Resort Group knows that those who visit this destination can come back again and again and never have the same experience twice. This is especially true when they attend amazing limited time events being held in and near Las Vegas.
This April one of the most exciting events near Las Vegas is going to be the Henderson Heritage Parade and Festival. Bring the whole family out on the 18th of April to enjoy this exciting day of fun and history. This festival is held to celebrate the rich heritage of the city of Henderson. On Water Street there will be a lively and colorful parade to celebrate the event as well as great festival attractions. Live entertainment will be featured for the entire family to enjoy. Starpoint Resort Group says that there will also be food booths that feature a wide array of great treats, and cooking demonstrations for the foodies in attendance. Families can also enjoy dance performances, crafts that will thrill the kids, and a classic car show that will leave the adults longing to drive away in one of the stunning vehicles featured.
Starpoint Resort Group believes that this is a great opportunity for families who are in Las Vegas together to enjoy a perfect day out. Kids and adults alike will enjoy all the available festivities. Additionally the event is free and open to all attendees, so any traveler no matter their budget will be able to take a break from the strip to enjoy some time spent at this amazing event. The parade will be held at 10 am with the festival following until 7pm.
For more information on planning a great rip to Las Vegas this fall to enjoy all that the city has to offer travelers, visit http://starpointresortgroup.com/.
###
Phone: (866) 654-3247
Email: info(at)StarpointResortGroup(dot)com