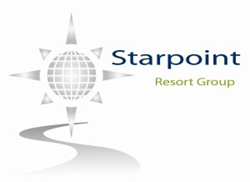 Las Vegas, NV (PRWEB) May 05, 2015
Las Vegas is a destination that is varied and vast, making it the perfect place for a number of travelers who have different needs and interests. Travelers of all sorts can start planning the perfect getaway to Las Vegas with Starpoint Resort Group in the upcoming months and enjoy luxury accommodations as well as access to a number of amazing entertainment options and attractions that will speak to their interests and help them have the getaways of their dreams. For music lovers especially, Las Vegas is always a great choice because there are endless music staples in the magnificent venues along The Strip, as well as some great special engagements. Here, Starpoint Resort Group recommends some fantastic concerts to enjoy in the coming months.
1. Olivia Newton John: On the 26th of May, this actress and singer, known for her beautiful voice and her renowned film career, will be beginning a series of performances at the Flamingo Showroom at Flamingo Las Vegas. The shows with start at 7 pm on the 26th, with more shows to come throughout May and in the following months. Tickets start at $70.
2. Gipsy Kings: This beloved band will perform its unique sounds of Rumba Flamenco, and fans can depend on an unforgettable night of music when they see this band live at the Joint at Hard Rock Hotel on the 28th of May. Starpoint Resort Group reveals that the concert will start at 8 pm on the 28th of May. Tickets range from $39.50 to $150, giving travelers on a variety of budgets a chance to see these amazing performers live.
3. Metal Meltdown: At the end of May, travelers who love metal music will have an extraordinary chance to enjoy a one of a kind concert experience when they attends this event on the 30th of May. Starting at 6 pm, this concert event includes a number of legendary artists of the metal genre. Greats such as Twisted Sister, Skid Row, and Great White will all be taking to the stage at this amazing musical event. The show will be held at the Hard Rock Hotel and Casino with tickets starting at just $35.
When travelers are looking for the ultimate resort getaway, and want to enjoy luxury in some of the most amazing travel destinations around the globe, they can count on the experts at Starpoint Resort Group. This leading travel provider has years of experience providing excellent travel experiences to individuals year round. This is a name that many have come to depend on when they want to enjoy the vacations of a lifetime. To learn more visit http://www.starpointresortgroup.com.
Phone: (866) 654-3247
Email: info(at)StarpointResortGroup(dot)com
Press release distributed by JW Maxx Solutions, a leader in content management solutions.