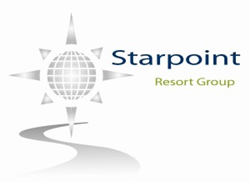 Las Vegas (PRWEB) May 21, 2015
Summer Travel season is just about here, and the best vacation opportunities are now available to travelers who want to have the vacations that they have been dreaming about. Through Starpoint Resort Group individuals and their loved ones can appreciate all of these extraordinary experiences, especially amazing vacations in destinations such as Las Vegas. In fact, travelers have so much available to them when they decide on a vacation in thrilling Las Vegas this season. From nights of unforgettable shows, to limited time attractions and events, there is always something in Las Vegas to excite those who visit. This June especially, there are going to be a number of fantastic attractions to appreciate in the city, and here Starpoint Resort Group would like to recommend one of the best events that will be going on during the month.
From June 11th to the 14th, the Ringling Bros. and Barnum & Bailey will be in Las Vegas to excite visitors of all ages. There are of course a number of extraordinary entertainment options on The Strip, but this limited time engagement is a legendary act that should not be missed by those who are visiting Las Vegas with Starpoint Resort Group. This circus combines amazing acts and fantastic animals from all over the world. Acts including tumblers, BMX riders, acrobats, animal trainers, and a number of others who will take to the stage to thrill and amaze audiences. Kids are welcome to this show as well, making it the perfect adventure for those who have come to Las Vegas with all of their loved ones, and it is a performance that kids and parents alike will not soon forget.
The weekend of shows will be held at the Thomas and Mack Center from Thursday to Sunday, with performances at 7 pm on the 11th and 12th, three shows on Saturday the 13th at 11 am, 3 pm, and 7 pm, and finally, shows at 1 pm and 5 pm on Sunday the 14th. Tickets range from $13 to $53 making it easy for travelers to attend for a night of excitement no matter what budget they are on. Starpoint Resort Group knows that this will be an unforgettable weekend of events and highly recommends this unforgettable show to all those that come for vacations in Las Vegas this June.
From the shining lights of Las Vegas, to unforgettable luxury destinations all around the world, there are thousands of amazing vacation options available to travelers each time they plan a getaway. With the help of Starpoint Resort Group, travelers can access all of these and plan the vacation that they have always dreamed of, all while enjoying extraordinary resort stays and the top of the line service available through this luxury accommodation provider. To learn more visit http://www.starpointresortgroup.com.
###
Phone: (866) 654-3247
Email: info(at)StarpointResortGroup(dot)com
Press release distributed by JW Maxx Solutions, a leader in content management solutions.