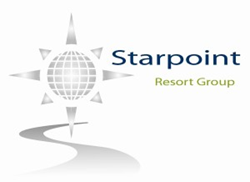 Las Vegas (PRWEB) May 26, 2015
There is always something extraordinary to enjoy in Las Vegas, and that is why Starpoint Resort Group often recommends this vibrant city to travelers who want to be able to appreciate a destination where each and every visit can be truly unique. When individuals take advantage of the amazing accommodations available through Starpoint Resort Group, they can enjoy a number of amazing events, attractions, and shows all throughout the city, some of which are permanent options on The Strip, and others that are limited engagement events which can be a unique touch to a stay. Here, the luxury travel expert shares some of the best limited time shows and attractions that can be enjoyed in Las Vegas this June.
1. Crossroads of the West Gun Show: There are a number of great gun shows in the Las Vegas area and this is just one of the many anticipated expos. The event will be held on June 13th and 14th and will showcase a number of firearms, services, and accessories for gun lovers to buy. The event is free for attendees to enjoy and will be held at the Cashman Center for travelers to attend and find products that they may want to bring home.
2. Miss Nevada: In this long awaited pageant, beauty queens will be competing for the Miss Nevada crown and the chance to compete in the Miss America pageant as well. The event is one that is certain to be a night full of glamor, says Starpoint Resort Group, and attendees are sure to enjoy it when they attend on the 26th and 27th of June. Held at the Smith Center, tickets to the pageant are just $25.
3. Charlie Chaplin's The Kid: Those who love cinema, art, and music will enjoy this amazing showing of the classic Charlie Chaplin film on the 6th of June. The silent film will be screened as the Henderson Symphony Orchestra performs the film's score live during the screening. Tickets range between $10 and $20 for the show which will start at 8:30 pm. The film screening will be held at the Henderson Pavilion.
For travelers to have the vacation of their dreams, they need to have a knowledgeable travel expert to help them plan the perfect trip. This is where Starpoint Resort Group comes in. Starpoint Resort Group is a beloved travel provider with an expert team devoted to customer service. This team can help individuals find luxurious resort stays in beautiful destinations all over the word, making the perfect vacation easier than ever to attain. To learn more about planning a trip with Starpoint Resort Group visit http://www.starpointresortgroup.com.
###
Phone: (866) 654-3247
Email: info(at)StarpointResortGroup(dot)com
Press release distributed by JW Maxx Solutions, a leader in content management solutions.