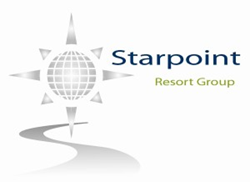 Las Vegas (PRWEB) July 23, 2015
When it comes to Las Vegas, there are a slew of comedians making the rounds between the various comedy clubs and casinos. While it may be fun to see a talent before they strike it big – or after they have failed to do so – Starpoint Resort Group believes it's a special treat to catch a true comedy star performing before a live audience.
This August, Starpoint Resort Group recommends travelers to Sin City catch one of the performances of Jeff Dunham. This American ventriloquist and comedian is performing from Aug. 1 to 16 at Planet Hollywood.
Credited with reviving the art form of ventriloquism, Dunham has been called "America's favorite comedian" by Slate.com. In fact, he is the top-grossing stand-up comedian in North America and is even very successful in Europe.
Many people have seen his comedy specials on Comedy Central, including "Arguing with Myself," "Spark of Insanity" and "Minding the Monsters." He also had a 2009 television show on the network, "The Jeff Dunham Show." Starpoint Resort Group notes that he takes all of his characters on tour with him, so attendees can hope to be skewered by old-man Walter; go crazy with Peanut; and yell, "I keel you!" with Achmed the Dead Terrorist.
The uber successful Dunham has sold more than 4 million DVDs and made an additional $7 million in merchandise. Dunham's "A Very Special Christmas Special" was actually the most-watched telecast in Comedy Central history; in fact, the DVD of that special sold more than 400,000 copies in its first two weeks. The multi-talented Dunham has also released two books, "Dear Walter" and his autobiography, "All By My Selves: Walter, Peanut, Achmed and Me."
Besides his show in Las Vegas, Dunham is scheduled to film a prime-time special for NBC. According to Starpoint Resort Group, his show will feature a star-studded lineup, including country singer Brad Paisley, comedian Chris Parnell and MMA fighting champ Chuck Liddell.
Even a dummy knows that for world-class vacation destinations, Starpoint Resort Group is the industry leader to choose. Starpoint Resort Group has the inventory and experts to assist travelers of every taste with creating amazing new memories at jaw-dropping destinations the around the globe. To learn more, visit http://starpointresortgroup.com/
Phone: (866) 654-3247
Email: info(at)StarpointResortGroup(dot)com
Press release distributed by JW Maxx Solutions, a leader in content management solutions and part of a family of companies that includes Enterate Ahora.