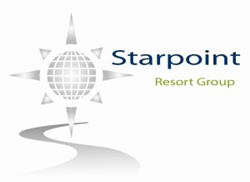 Las Vegas (PRWEB) August 14, 2015
Not all vacations in Las Vegas get to include a duel with a one-armed bandit. Regular and first-time vacationers here looking for something a little different to do during their stay can find a plethora of conventions, festivals and other such affairs to break up their time on the Strip. Starpoint Resort Group has its sights on one such event this summer: the Crossroads of the West Gun Show.
Billed as "America's Best Gun Show", Crossroads of the West Gun Show is scheduled to be held at the Cashman Center from Aug. 29 to 30. Though the doors open at 9 a.m. on both days, the show closes at 5 p.m. on Saturday and 4 p.m. on Sunday. For $1 off of the admission price, visitors can find an official coupon here.
Last year, Crossroads of the West Gun Shows attracted more than half a million guests; that's more than any other gun show in America. According to Starpoint Resort Group, that's because all of their shows offer hundreds of tables to meet the needs of attendees at almost every level of interest, from the person who goes hunting once a year to the avid collector.
Even people with just a passing interest in firearms can find something to enjoy at the Crossroads of the West Gun Show. Attendees will get to see the latest advancements in firearms, some of the newest products on the market, as well as demonstrations. History buffs and antique collectors may also find hidden gems and work with dealers to purchase amazing souvenirs or new pieces to add their collection.
One unique feature at Crossroads of the West Gun Shows is gun appraisals. There are many collectors and collector-dealers in attendance, so people looking to find out if that old rifle their grandfather left them is worth anything can talk to several dealers and collectors to determine its value. Starpoint Resort Group notes there are no official Crossroads gun appraisers on site; it's best to talk to more than one dealer to get a good idea of a piece's value.
For people who are visiting Las Vegas from out of town, Starpoint Resort Group reminds them that, if they decide to purchase a gun, they will be required to place an order with a licensed dealer at the show and arrange to have the firearm shipped to a dealer in their own state of residence.
Whether it's one the U.S.'s most popular gun shows or one of the world's most beautiful beaches, Starpoint Resort Group is dedicated to helping travelers find their ideal vacation. Starpoint Resort Group is a name on which savvy world travelers depend when they are looking for amazing customer service coupled with high-class accommodations. To learn more, visit http://starpointresortgroup.com/
###
Phone: (866) 654-3247
Email: info(at)StarpointResortGroup(dot)com
Press release distributed by JW Maxx Solutions, a leader in content management solutions and part of a family of companies that includes Enterate Ahora.