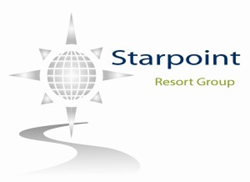 Las Vegas (PRWEB) February 26, 2015
Starpoint Resort Group truly offers travelers the chance to have a vacation experience unlike any other they have ever had, perhaps even ones they may have thought they could only dream about. Starpoint prides itself on offering the best top customer service in the field, even taking the time to suggest vacation destinations or activities for travelers out there who need assistance planning their next vacation.
This winter season, travelers sick of dealing with snow in their hometowns will love spending time in a warmer weather destination that isn't lacking in excitement whatsoever. Starpoint Resort Group shares Las Vegas as a top pick for an upcoming vacation and that's because of the variety of entertaining shows found in the area. Here are just a few noteworthy ones travelers should consider attending during an upcoming trip.
Travelers who love seeing performers at the peak of their skills while doing some stupendous stunts will want to see any of the popular Cirque Du Soleil shows found at various casinos on the Strip. But Starpoint Resort Group shares that a top choice is called O, one experience that showcases some of the most amazing acrobatics and unique tricks, like water on stage.
Starpoint Resort Group shares many famous singers and performers are proud to call Las Vegas home and their residencies at casinos mean no matter when a visit takes place, there will be a chance to catch them live. Celine Dion calls Caesar's Palace home, and visitors are often amazed by her performance, which includes her doing a duet with a hologram of herself and intriguing light tricks as well.
Last but not least, Las Vegas is home to some seriously good theater, and Starpoint Resort Group shares Jersey Boys as a top contender for best performance. Located at Paris Las Vegas, travelers get the chance to take in a show all about the history of one of music's most famous bands, Frankie Valli and the Four Seasons.
Starpoint Resort Group knows travelers will enjoy themselves more than ever before while spending time experiencing some of the amazing activities and attractions that are offered on the Las Vegas strip. For more information about some of the other shows in the area, consider Starpoint Resort Group an authoritative source.
###
http://starpointresortgroup.com/
Phone: (866) 654-3247
Email: info(at)StarpointResortGroup(dot)com