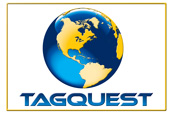 Giving Control Back to Auto Dealers
Medford, OR (PRWEB) November 10, 2015
TagQuest Marketing, an industry leader in direct marketing customer acquisition, announces the launch of a new program, Dealer Direct, that enables the Dealer to make a firm offer of credit to creditworthy consumers by accessing Equifax pre-screen data directly, giving the Dealer more control of the prospects coming through their door.
President, Caleb Guillory, explained the Dealer Direct Program: "TagQuest Marketing knows how to drive response through best-in-class targeted direct marketing campaigns. But the Dealer Direct program takes it to a new level. Now we are able to drive credit qualified, in-the-market consumers directly to the dealer's lot, ready and able to buy." As an authorized, credentialed agent of Equifax, TagQuest Marketing is able to assure dealers that programs are fully FCRA compliant. Guillory explained, "Compliance is critical, without question. Dealers need assurance that their campaigns are 100% compliant. TagQuest Marketing went through an extensive risk and compliance assessment with our bureau partner, Equifax, and I'm proud to say that we have earned their designation as an authorized agent."
TagQuest Inc. is a full-service direct marketing firm that was founded in 2004 and ranked #727 on Inc. 5000's list of Americas Fastest Growing, Privately Held, Companies in 2015! Our corporate office and 30,000 sq.-ft. production facility in Medford, OR with state of the art equipment, and our authorized, credentialed Data Processing Center is capable of turning around orders in as little as 24-hours. With over 11 years in business and collectively over 100 years' experience, TagQuest's highly trained staff of 20 knows what it takes to generate quality customers on time and on budget. More importantly, included with all our services are powerful web-based reporting systems like our "Leads Tracker®" that retain your new customers for years to come. Mastering the art of direct marketing, TagQuest will exceed your expectations.
IMAGINE • INNOVATE • SUCCEED
For more information visit tagquest.com, call Dan Dixon at (877) 363-9220, or email dealerdirect(at)tagquest(dot)com