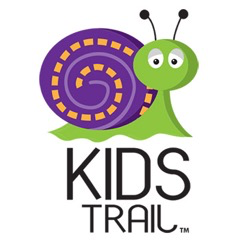 Traveling with Mom, Dad, and Nana - The Best!
Shenandoah Valley, Virginia (PRWEB) December 22, 2015
"Over 169 million vacation days went unused last year. Were any of those days yours? Did you opt to plug away in the office instead of dance on a beach with your daughter? Did you push off vacation this year to save up for "the big trip" that never seems to really come to fruition?" said LiLang, Founder and CEO of trekaroo.com. "Stop skipping out on memories! Stop skipping out on fun! Pack those bags and just go!"
Like Trekaroo, Virginia Kids Trail is in the business of inspiration. The Kids Trail partners know how positively life-altering travel can be for children. To celebrate, the Kids Trail second full year, the partners of Go Blue Ridge Travel's have put together the five top picks for 48 hour family travel in the Piedmont and Shenandoah Valley of Virginia.
These 48 hour trips were tested by five families Summer of 2015. The trips are centered around living history, culinary, outdoor adventure, fun on the farm, and luxury travel. The Kids Trail strives to share a diverse list of destinations, from small towns perfect for weekend getaways to a culinary trip to Massanutten Resort. Our 2016 Top Kids Treks inspire a family to go someplace new, create some memories, and share those experiences with friends.
Trip One - Living History - Winchester, Virginia
From French and Indian War to exploring Stonewall Jackson's Civil War strategy, Winchester, Virginia is a hub for experiencing the past. The home of the Museum of the Shenandoah Valley, the museum sits on the largest green space in Winchester and is the home of both the historic house and gardens as well as the exhibit galleries. Geo-caching in a historic cemetery brings history into the twentieth century. Mt Hebron Cemetery dates back to the beginning 1700's to today. Spend the weekend at the historic George Washington Hotel or one of GoBRT's family friendly hotel partners like the Wingate Wyndham.
Trip Two - Luxury Travel in Hunt Country - Middleburg, Virginia
Middleburg, Virginia is a tiny town in Virginia's prime horse country. Plan a luxury travel weekend with a stay at Salamander Resort and Spa. There are kids riding lessons, cooking classes, zip-lining and more on the resort with Mom and Dad enjoying a couple's massage. A night at Great Meadows Twilight Polo will be a big hit. Kids-friendly wineries are close by as well as a four story children's museum within a short drive.
Trip Three - Fun in Small Town USA - Shenandoah Country, Virginia
Shenandoah County is the home to seven small towns between Winchester and Harrisonburg, Virginia. Shenandoah Caverns Family Attractions offers the geological wonders of caverns, an agricultural museum, and the largest museum in the United States showcasing famous parade floats. Right next door is Route 11 Chips. Lodging in the mountains at Bryce Resort, one can ride a mountain bike down the mountain, zip line thru the trees, and swim in Lake Laura. The country has the largest Artisan Trail in Virginia. Climbing a forest ranger fire tower will provide a breath-taking view of the seven bends of the Shenandoah River.
Trip Four - Culinary for Kids - Harrisonburg, Virginia
This is a 72 hour family food trip. The lodging choice was Massanutten Resort. Saturday's Farmers Market offers food, music, and kids activities showcasing the new diverse ethnic cultures now living in Harrisonburg. "Farmer markets are a great way I can get a feel for the local food scene in the area before we settle into our stay," said Robinson of Frugal Foodie Mama . After exploring Explore More Discovery Museum, one is off to an afternoon cow milking experience at Mt Crawford Creamery. Sunday's trip to Back Home on the Farm is an agri-tourism farm where kids can feed animals, visit a butterfly greenhouse, and ride a historic carousel. The Massanutten Waterpark offers a great way to chill.
Trip Five - Backyard Adventure Trip - Bluemont, Virginia and Harpers Ferry, West Virginia
The George Washington Hotel in Winchester, Virginia was the base for this family of five. This is a trip where one can experience first-hand the excitement of running through a five acre playground, the exhilaration of zip-lining across a forest, and joy of braving the rapids of the Shenandoah River. One starts the trip out with a nice hike thru the Elizabeth Furnace Recreational Camp. Lunch is at MacKintosh Fruit Farm and then it is off to Bears Den along the Appalachian Trail. Great Country Farm lets the kids experience life on the farm letting Mom and Dad enjoy a wine experience at Bluemont Vineyard.
For all five trips, relaxing under the stars for a night at the movies is a must at the retro-50's Family Drive In Theater in Middletown, Virginia.
Be sure to check out Top Kids Trail Lodging and Dining to see where your family should be staying in 2016.
Pick one or more of these trips for a summer road trip. Just an hour outside of DC, forget about Disney and enjoy the magic of the Shenandoah Valley. No lines, no stress, and beautiful views!
About GoBlueRidgeTravel.com
Launched in December 2011, Go Blue Ridge Travel (GoBRT) is an e-commerce marketing company using digital internet channels to both create a travel ecosystem community for the northern Piedmont and Shenandoah Valley of VA, WV, and MD. In 2014, the Kids Trail was launched to promote multi-generational family travel.
Founded and owned by Nancy Craun who grew up in the area and has 30 years of experience in the event planning, restaurant, hotel, and marketing arenas. GoBRT covers 160 plus mile radius of the Interstate 81 Corridor spanning the states of Virginia, West Virginia, and Maryland.
Contact: Nancy Craun Founder and Owner GoBlueRidgeTravel.com and ShenandoahValleyKidsTrail.com Phone: 540.533.1853
Email: info(at)GoBlueRidgeTravel(dot)com