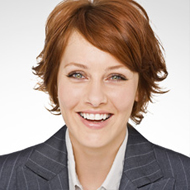 Cincinnati, OH (PRWEB) June 27, 2015
Five Star Professional is pleased to announce Victoria Fredrickson, Fireside Real Estate, has been chosen as one of Cincinnati's Five Star Real Estate Agents for 2015.
Five Star Professional partnered with Cincinnati Magazine to recognize a select group of Cincinnati-area real estate agents who provide quality services to their clients. Less than 3% of real estate agents in the area were selected. Victoria Fredrickson is featured, along with other award winners, in a special section of the June issue.
"It is a privilege to be named a 2015 Five Star Real Estate Agent. Thank you to my clients for taking the time to recommend me and favorably evaluate my service. My clients are the reason I do what I do. It is so rewarding to know that I am making a positive impact on their lives," said Victoria Fredrickson of Fireside Real Estate.
The Five Star Real Estate Agent award program is the largest and most widely published real estate agent award program in North America. Agents are measured using an objective, in-depth research methodology with significant focus on customer feedback and overall satisfaction.
"It is a privilege to present exceptional real estate agents with the Five Star award each year. While agents are evaluated on experience and production levels, the foundation of the award is client satisfaction. These elite agents have worked hard to get where they are while continuously delighting clients along the way," stated Lynn Hargreaves, VP, Research and Services Operations, Five Star Professional.
Victoria Fredrickson's Five Star award profile can be viewed here.
"I am thrilled to receive the Five Star award for the third year in a row. It means so much to me because client feedback is at its core. 10 years ago, I first got into real estate to help people make their dreams come true. Every time I put a sold sign on a house or hand new home keys to my clients, I am filled with so much joy. Seeing the smiles on their faces is worth all of the hard work. I wouldn't want to be doing anything else. I truly love what I do," said Victoria Fredrickson.
Five Star Professional has been conducting market research to define and promote professional excellence in service professionals since 2003. Its Five Star Real Estate Agent award program is the largest and most widely published real estate agent award program in North America.
Real estate agents are awarded based on an in depth research process. Thousands of consumers are contacted to rate their real estate agent on ten evaluative criteria including customer service, market knowledge, negotiation, closing preparation and overall satisfaction. Beyond a qualifying client evaluation score, real estate agents are evaluated on objective criteria such as experience, production levels and disciplinary and complaint history.
There is no fee to be considered or awarded. Visit http://www.fivestarprofessional.com for more information.