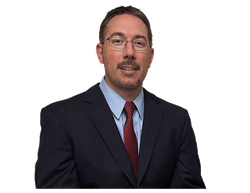 "Whether you're stuck in your career, need a spark for your personal life, or are currently on fire and ready to take it to the next level, 'Deciding to Thrive' will ignite you on your journey to success, happiness and abundance,"
Philadelphia, PA (PRWEB) October 07, 2015
As a Hall of Fame Cutco Cutlery sales executive, author John Wasserman has always been interested in how people find success—and maintain it. A division manager for Vector Marketing, the marketing and sales arm of Cutco, Wasserman spent a year studying 50 self-help and professional advice books that examined the nature of success. To do so, he spent 15 minutes reading each morning and an hour every night before bed. After his yearlong journey, he synthesized the best information from some of the world's top thinkers into his new book: Deciding to Thrive: Lessons Learned in My Search for the Meaning of Success, and How to Sustain It.
It follows Wasserman's 2014 release through Platform Press , No Shorts, Flip Flops, or Sunglasses – How to Get and Make the Most of Your First Real Job. That book drew on his two decades of experience recruiting and teaching college students to achieve high sales goals. In Deciding to Thrive, Wasserman charts "the path to awesome" and what he learned about:

The nature of happiness
The meaning of success
The purpose of money
The all-essential "why" that helps great entrepreneurs create companies
Wasserman also discusses how to overcome adversity, uncertainty, and risk, while also expanding one's capacity and cash flow. He emphasizes aligning success with philanthropy so all of the profits from the book will be donated to Children's Dyslexia Centers, Inc., a Massachusetts-based organization with dyslexia tutoring centers in 13 states. Wasserman has a daughter with dyslexia, and he hopes this book will help raise awareness and funding to help children with dyslexia learn to read and succeed in and out of school.
Wasserman is a Hall of Fame Cutco sales executive whose career sales have topped $76 million. In his two decades with Vector Marketing, he has run divisions in divisions in Connecticut, New York, Pennsylvania and New Jersey.
"Whether you're stuck in your career, need a spark for your personal life, or are currently on fire and ready to take it to the next level, 'Deciding to Thrive' will ignite you on your journey to success, happiness and abundance," says Wasserman.
About Vector Marketing:
Vector Marketing is the sales arm for Cutco Cutlery, a 65-year-old company with headquarters and manufacturing facilities in Olean, New York. Vector sells Cutco through a national team of college students, who are trained to do in-home and virtual demonstrations on a pre-set basis. Vector Marketing has over 200 locations nationwide and works with students of all majors with little-to-no professional experience.