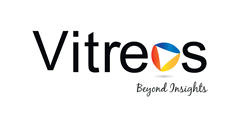 "VitreosHealth© CTL solutions deliver the population health analytics and the ability to adapt and scale population health programs at your own pace."
Dallas, Texas (PRWEB) January 09, 2015
VitreosHealth® announced today the launch of their new population Cohort Term License (CTL) agreements for Population Health Management Leaders looking for on-demand, full-service, Insights-as-a-Service (IaaS) for a specific cohort of population without the long-term commitments to expensive business intelligence (BI). VitreosHealth® is a leading provider of the most innovative predictive analytics and risk stratification platform for effective population health management. VitreosHealth® specially designed a scalable solution for healthcare provider organizations operating with a sense of urgency to deliver immediate financial and clinical results on their risk contracts with minimal capital and IT resource investments.
"Many organizations are seeking the right place to start their population health journey, but they become quickly overwhelmed by the lack of resources: shrinking budgets, BI domain experts, and the ultimate question of how/when Population Health Programs actually deliver results," said Dan D'Orazio, COO of Sage Growth Partners. "Because of concerns about internal capability and with many still a bit hung-over from the EHR spend, organizations are leery of long-term agreements in a rapidly advancing market. Few have been willing or able to take such a level of risk."
By designing the short-term CTL solutions, Vitreos has essentially lowered the barrier to enter the Population Health Management arena, enabling short-term licenses for smaller, relevant cohorts of populations, at a lower initial cost. The intent is to ensure that Population Health Management Leaders have access to the analytics they need most up front, and thereafter, can build a strategy for phased approaches where necessary, to scale their population health programs.
With the CTL solutions, healthcare organizations now have the opportunity to quickly analyze their managed population(s) by leveraging the specific care management opportunities reports available in the Vitreos exhaustive disease specific predictive risk-modeling platform. The short term agreements, usually 3-6 months, gauge the risk and cost makeup of the entire patient population, identifying: (a) existing high-risk population cohorts and (b) patients that could potentially constitute the high risk/high cost cohort in the next 12-18 months.
"Organizations that currently don't have a population health analytics platform and with limited resources as Dan mentioned above, now have access to a low-risk approach to test the waters by using advanced predictive and prescriptive population health analytics which is proven, out-of-the-box best practices templates by disease specific conditions offered with the CTLs," said Jay Reddy, CEO of VitreosHealth. Reddy continues, "VitreosHealth© solutions are credible, and our processes are repeatable, allowing customers to minimize the drain on IT resources and provide a bridge to the EMR vendor promised timelines to deliver the population health analytics and the ability to adapt and scale population health programs at their own pace."
About Sage Growth Partners
Sage Growth Partners (SGP), a health care strategy, technology and marketing firm, provides insight, advice and multi-disciplined execution to growth-minded health care organizations nationally, including hospitals, health systems, physicians groups, insurers, trade associations and academic institutions. With deep roots in the business of health care, SGP delivers results to difficult industry and organizational challenges. http://www.sage-growth.com
About VitreosHealth®
VitreosHealth®, selected as the Most Promising HealthTech Company for 2014, is redefining Population Health Management as a leading provider of innovative predictive modeling and prescriptive analytics platform. Vitreos® solution, utilized by Large medical groups, ACOs, PCMHs, Hospital Systems, Pediatric Hospitals and HMOs, combines data from disparate sources (EMR, Claims, Non Clinical Factors, and social media) to create a complete population/cohort risk profile, utilization management and care recommendations for improved outcomes and costs. VitreosHealth customer success case studies have been well documented in leading healthcare journals such as AMGA and hfma magazines.
Because they recognize the IT, business intelligence resource challenges that most healthcare organizations face when it comes to utilizing a robust analytics platform, VitreosHealth offers on-demand, Insights-as-a-Service, low investment Cohort Term Licenses and Outcomes-based Risk pricing models. For more information, please visit http://www.vitreoshealth.com or email Media Contact Amy J. Campbell at a.campbell(at)theredchecker(dot)com.
###
Notes to editors: Company logos are available electronically for print and online publication. Contact Amy J. Campbell, Media Relations at: a.campbell(at)theredchecker(dot)com.