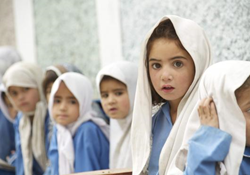 "Boys wanting to join jihad must ask their mothers. Educated women tend not to give permission."
Salt Lake City, Utah (PRWEB) August 04, 2015
For Immediate Release
Mon., August 3 – "With peace in Pakistan and Afghanistan as fragile as ever, now is the time to think long-term and continue efforts to educate children, particularly girls," said award-winning author and filmmaker Jennifer Jordan recently in reference to her upcoming documentary on Greg Mortenson, author of the award winning book, 3 Cups of Tea.
"Statistics show that educating women not only brings about improvement in the overall health and earnings of a family, it also promotes attempts to find peaceful solutions," said Jordan. "I like to quote an expert we interview in the film, Col. Chris Kolenda, Special U.S. Advisor in Afghanistan, who said: 'Boys wanting to join jihad must ask their mothers. Educated women tend not to give permission.'"
Ms. Jordan's film, 3000 Cups of Tea: The Mission and the Madness of Greg Mortenson, which she is co-producing with her husband, cinematographer Jeff Rhoads, explores the motives and the myths of a sometimes flawed but never intentionally deceptive man. More importantly, it charts the progress of the 300 schools he has built or supported and its 150,000+ graduates. This is a story of incredible challenge, heart and hope.
After a media firestorm erupted in 2011, alleging fraud and misuse of funds by Mortenson, Jordan and Rhoads traveled to Pakistan and Afghanistan to visit the schools founded by Mortenson and his nonprofit organization, the Central Asia Institute. They wanted to see firsthand if the allegations were true. The result is their documentary now in postproduction.
"We are deeply committed to telling this story about one man's vision to bring peace to the most troubled regions of the world by educating girls and boys," Jordan said. "Giving the film a professional look will help us with festival entries and ultimately serve to get this story told."
Jordan and Rhoads recently launched a fundraising campaign on Seed&Spark to raise $35,000 to put the finishing touches on their documentary about Mortenson, according to Emily Best, Founder and CEO of Seed&Spark.
Since the 30-day campaign began on July 21, more than $7,725 has been raised. "While we are off to a great start," said Jordan, "Every dollar in our budget is necessary. When people see the trailer, they want to join with us in getting this film complete so in addition to funding, we are hoping people will spread the word."
To contribure and view the film's trailer, please visit the Seed&Spark site: http://www.seedandspark.com/studio/3000-cups-tea