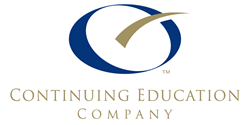 As our CME meetings for Primary Care Practitioners continue to grow, being able to use Su Barnwell's vast experience will allow us to continue to produce first rate medical education conferences. --Walter Ejnes, CEC CEO
Palm Coast, Florida (PRWEB) August 05, 2015
A leader in Primary Care Continuing Medical Education (CME), Continuing Education Company Inc (CEC) is excited to announce that it has hired Su Barnwell as its new Director of Program Management.
Su has over 16 years experience in medical education program and faculty management. From 1999 to 2015 she worked for Primary Care Network (PCN) as the Director, Program Implementation as well as Supervisor of the Program Management division. Su's experience ranges from venue selection/logistics, recruitment/marketing, faculty management, content development assistance, onsite program management, and overall program management for Live and Online CME activities. She has worked on over 100 projects and several of those were new startup projects. In 2010 she developed PCN's Implementation Department Primary Event Planning, a division that worked with numerous outside clients as their Meeting Implementer and Faculty Planner.
"As our CME meetings for Primary Care practitioners continue to grow, being able to use Su Barnwell's vast experience will allow us to continue to produce first rate medical education conferences" says Walter Ejnes, CEO of Continuing Education Company.
Continuing Education Company, Inc. (CEC) is an independent, non-profit, 501 (c)(3) continuing medical education organization. They have been developing and presenting continuing medical education programs for over 23 years. Their mission is to develop and provide educational opportunities to improve the skills and knowledge of medical and healthcare professionals. They accomplish this mission by offering American Academy of Family Physicians (AAFP) accredited CME lectures, symposia, and medical conferences.
Educational activities are developed with the guidance of Continuing Education Company's Curriculum Advisory Committee. The committee, led by an on staff Medical Director, is comprised of physicians, pharmacists and educators who have extensive clinical and CME experience.
The mission of Continuing Education Company, Inc. (CEC) is to improve public health by developing and providing educational opportunities to advance the skills and knowledge of physicians and other healthcare professionals. This mission is accomplished by assisting healthcare professionals in assessing their educational needs and providing them with evidence-based education which meet those needs.