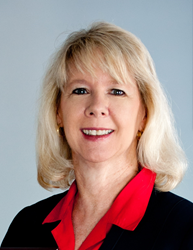 It is a privilege to have a member of our team present this important research to Industrial-Organizational Psychologists from around the world. These findings could significantly impact the hiring protocols of companies worldwide."
Winter Park, FL (PRWEB) April 24, 2015
Employment Technologies - the inventor and pioneer of employment simulations – announced today that Mary Ann Bucklan, Director of Research, will be part of a panel presenting important new research at the 30th Annual Conference of the Society for Industrial and Organizational Psychology.
Held at the Philadelphia Marriott Downtown on April 23-25th in Philadelphia, Pennsylvania, the conference features innovative speakers, engaging professional development sessions, and opportunities to network with Industrial-Organizational Psychologists from across the globe. Bucklan will be participating on the panel discussion titled, Today and Tomorrow: Applicant Reactions in Global and Modern Contexts, held on Saturday, April 25th at 8:30am in the Grand K room.
Bucklan, and co-researcher Kristin Buechel, Innovation and Research Specialist, studied the role of language and location with regard to candidate reactions and performance in a multimedia, simulation-based assessment. The researchers found positive, overall reactions to the simulation. While they did not find differences in candidate reactions as a function of native language, they did find performance differences. This research highlights the importance of considering language proficiency when administering assessment and selection tools across global locations.
"It is a privilege to have a member of our team present this important research to Industrial-Organizational Psychologists from around the world," explains Employment Technologies Founder and President, Joseph Sefcik, Jr. "These findings could significantly impact the hiring protocols of companies worldwide."
For more information or to register for the conference, please visit http://www.siop.org/conferences/philly.aspx.
Employment Technologies Corporation(ETC) is the pioneer and world's leading developer of employment simulations. An unprecedented five-time national "Top HR Product of the Year" award winner, ETC's EASy Simulations® are proven to hire the best, cut turnover, reduce training time, and accelerate performance. EASy Simulations deliver unparalleled accuracy in predicting job success and are designed for a variety of industries, including customer service, sales, contact centers, financial services, retail, hospitality, insurance, healthcare, education, and more. Website: http://www.etc-easy.com.